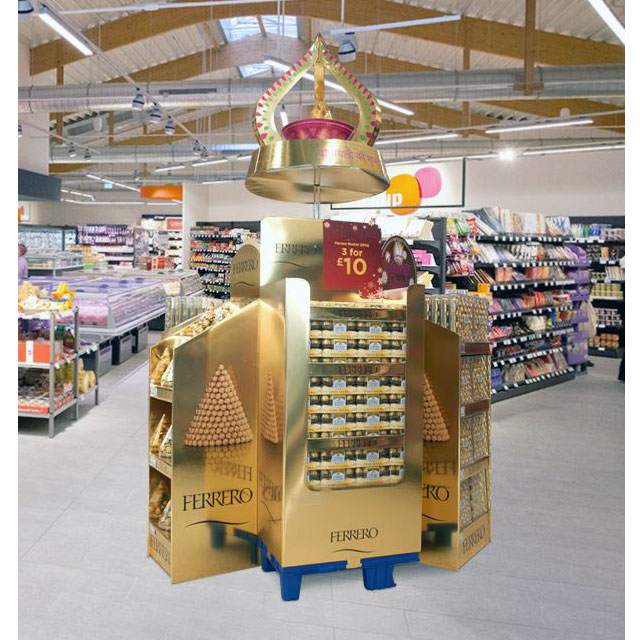 Happy Diwali!
STI Group recently partnered up with Ferrero to celebrate Happy Diwali in-store. According to Wikipedia, Diwali is a festival of lights and one of the major festivals celebrated by Hindus, Jains and Sikhs. The festival usually lasts five days and is celebrated during the Hindu lunisolar month Kartika (between mid-October and mid-November).
One of Ferrero's many retail activations for the holiday included this shimmering floor display. Besides the eye catching gold finish, the design included an illuminated Diwali lamp that rotated on a pole to help attract shoppers from a distance.
According to Benjamin Schreiber from STO Group, "Seasonal marketing really does pay dividends, especially when you look beyond more obvious events such as Christmas and Easter. The Hindu festival of Diwali and the Muslim festival of Eid have both inspired highly successful POS activations."
To date, sell through metrics are reporting a 95.4% sales uplift.
Related
Ferrero Rocher Happy Diwali Floor Display
Ferrero Rocher Golden Diwali Package Display