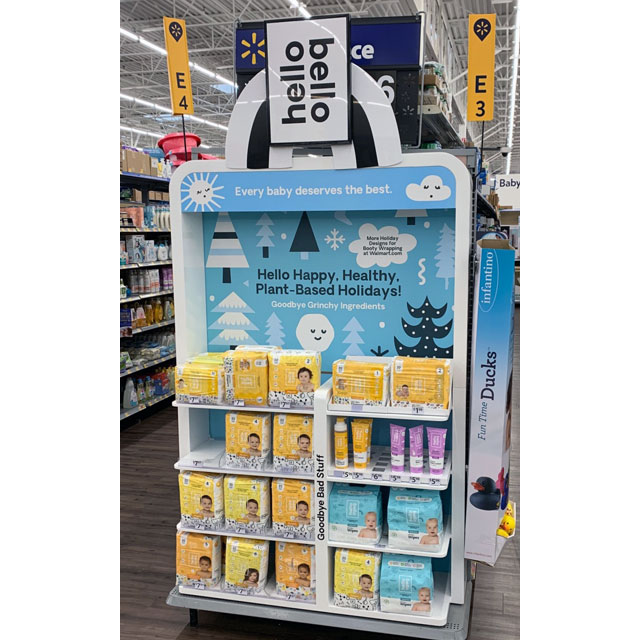 Hello Bello Seasonal Graphics
Lower-priced premium diaper maker Hello Bello secured a permanent end cap at Walmart during the summer this year, and I speculated on whether they would swap-out background graphics to stay seasonally relevant. And indeed they have! Their Holiday season graphics are fresh, fun, and eye-catching.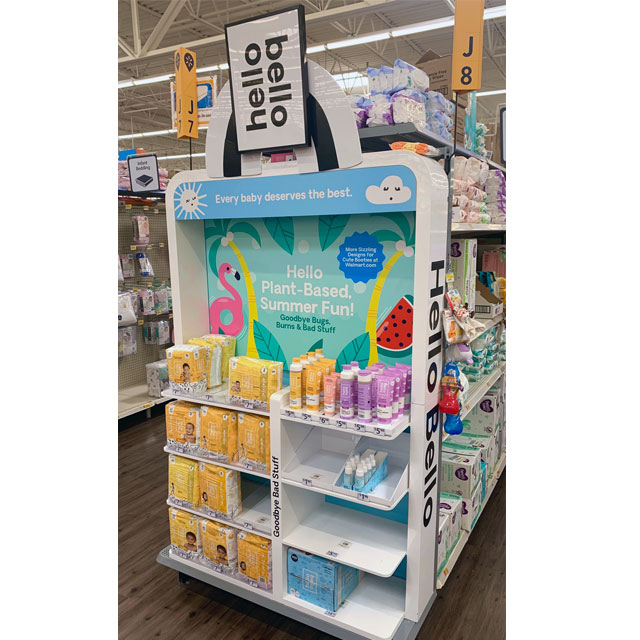 For contrast, I have included the brand's Summer thematic. I am not sure how they are accomplishing the changeover – if they are using a retail detail service, of if Walmart's baby department associates are doing it…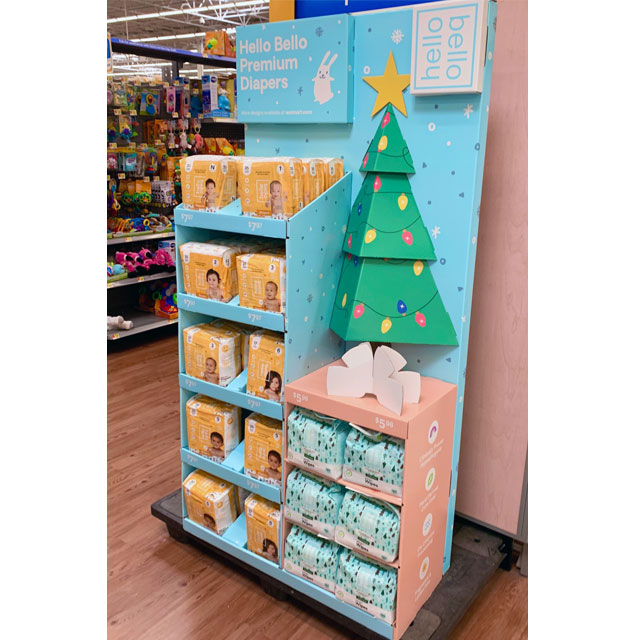 For further contrast, below are images of last year's Hello Bello Holiday display, which was corrugated. While I like the sustainability of the permanent unit, the temporary display is visually more exciting.
What are your thoughts?
The Phillips Consulting Alliance, LLC
– Retail Trends Analysis & Activation
– Business Development & Strategic Planning
– Sales Process Improvement
– Meeting Facilitation & Presentation
Will Phillips, Founder/CEO