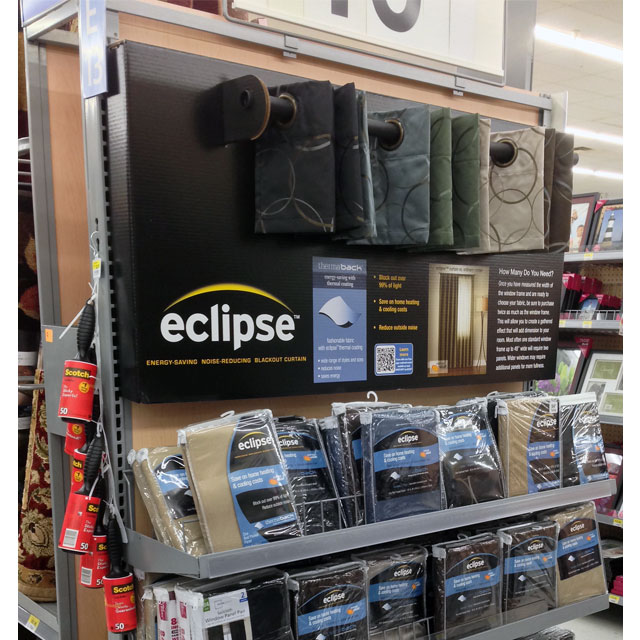 Do you like to blackout at bedtime? If you are having trouble sleeping, Eclipse Blackout Curtains can help you get a good night's rest with their thermaback technology. From the brands website, here's how it works.
Black yarns are woven into a unique thermal lining to produce a dual protective layer. Our specialized weaving method keeps the black yarns within the lining so that the lining face has a luxurious white finish. This lining is then sewn onto beautiful face fabrics. This technique creates a curtain that has supreme light blocking, noise reducing, and energy saving functionality with a decorator aesthetic.
Eclipse and Walmart teamed up to deliver this end cap promotion which merchandised several different curtains. The neat thing about this display is that it's all made from paper-based components. The huge, branded sign topper above the product did all the heavy lifting by educating shoppers with product technology and tips on how to purchase the curtains.
At the top of the sign, a fiber tube was held in place on each end with raw-edged supports….sort of like a curtain rod. Several sample curtains were hung on the tube so shoppers could touch them and make color selections.
A simple, cool and affordable campaign!