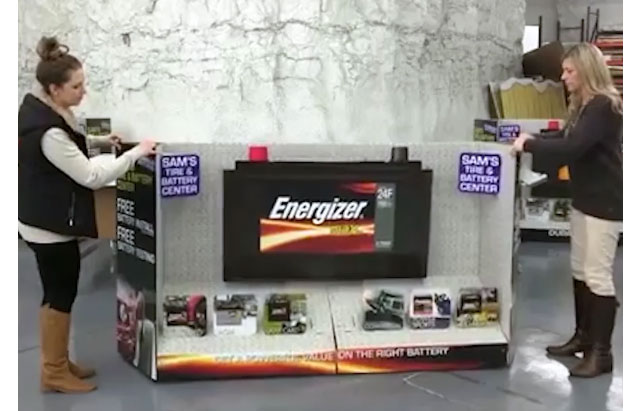 Bennet, a premier packaging and retail displays manufacturing company, is showcasing its talented design team on social media with a unique display that earned the company a Silver OMA award.
The Energizer display shown above was designed for Sam's Club with the goal of creating gigantic signage in a club store environment that was self-standing, easy to assemble and efficiently shipped.
The solution from Bennet was a digitally printed corrugate display that ships on a 48×40" pallet, 3-step assembly, and boasting a 48 x 94", multi-dimensional, graphic panel.
Check out the video to see how this whole thing unfolded.
If you are interested in posting any of your company's work, past or present, please do not hesitate to reach out!