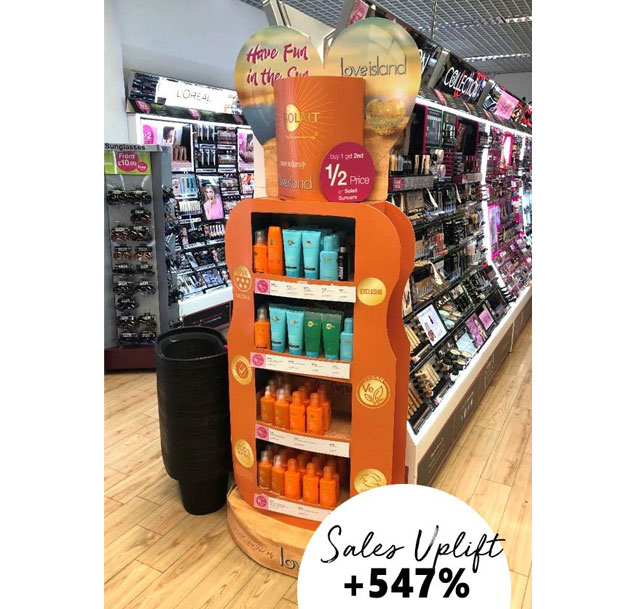 Germany-based STI Group recently rolled out a floor display for suncare brand Solait that has boosted sales significantly.
"Proof that POP can look amazing, bear weight and still be flat-packable….. all while delivering a 547% sales increase", said Claudia Rivinius, marketing director for STI.
The visual impact and success of the display gave POPAI judges good reason to choose this merchandiser as one of their favorites in this years awards competition.
The bottle-shaped display was designed for drug store retailer Superdrug
Sources include:
STI Group