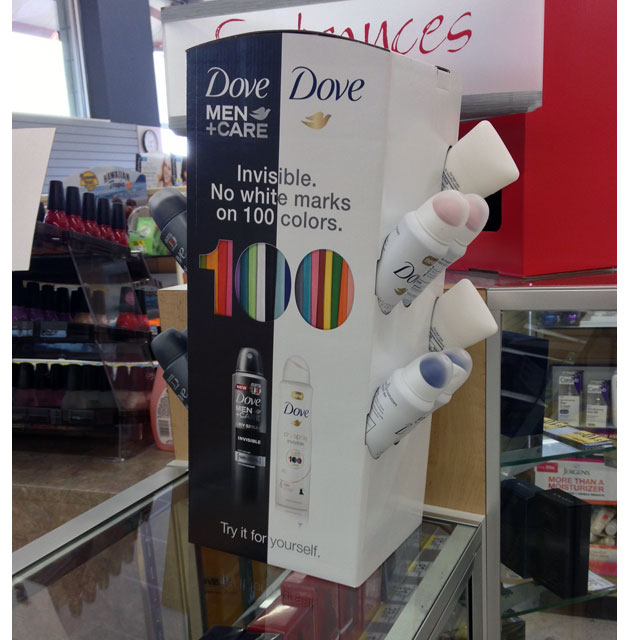 Unilever is continuing in-store marketing momentum after a successful launch of its Anti-Marks Antiperspirant Technology in December 2016. The new formula – incorporated in 24 variants – helps prevent white marks on dark clothes and the formation of yellow stains on white clothes.
As reported in GH, "As the global deodorants and antiperspirants leader, we're constantly talking with consumers about their personal care needs and know that yellow stains and white marks on clothes are among the top unmet category needs," says Matthew McCarthy, Unilever senior director of deodorants and men's grooming. "People are tired of unintentionally ruining their favorite white t-shirts or leaving behind embarrassing marks in the dressing room. We're proud and excited to deliver this innovation to the marketplace and provide a real solution for shoppers."
Available in nearly 40 global markets, the advanced Dry Spray format is featured across five brands: Dove Men+Care, Dove, AXE, Degree Men and Degree women. The 2017 Dry Spray Technology launch will support multiple initiatives across all of these brands. Campaigns will include PR, social and in-store marketing, such as the counter display shown above.
Related
Dove Real Beauty End Cap Display
Dove Advanced Hair Series Floor Display
Dove Get Parlour Like Glow Mini Wing