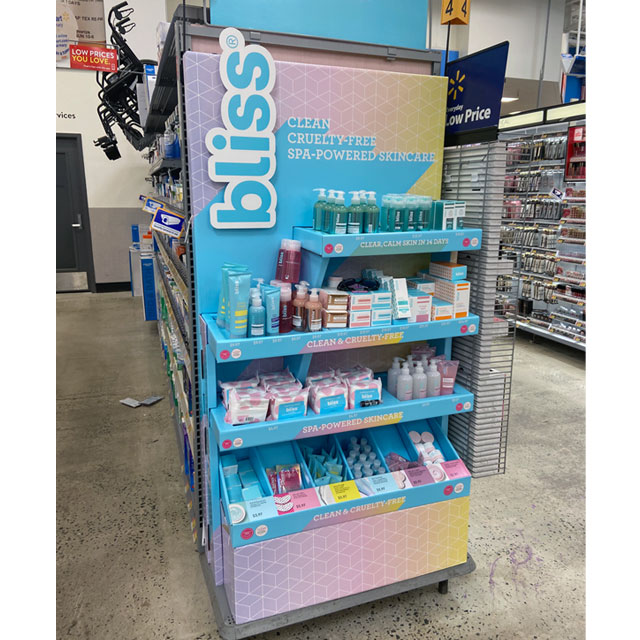 Bliss Launches Spa-Powered End Cap Display
As self-care continues to grow in popularity, so does the selection of products available in the skincare category. There is a caveat though……finding products that are affordable and free of nasty chemicals and fillers.
Founded in 1996 in New York City's Soho, Bliss ignited the modern spa revolution and championed skincare as self-care before it was a trend. Their products are 100% cruelty-free, PETA-certified and 90% vegan. The company hopes to be 100% vegan in 2021.
Bliss teamed up with Walmart to showcase their skincare line with this end cap display. The four shelf display merchandised a wide array of well-priced products ranging from $2.97 to $24.97. Unlike other retailers who 'over sticker' price point on displays, the prices on this end cap merchandiser were printed direct onto the shelf lips which were easily discerned.
The color scheme was simple, soft and pleasing……….which helped bring the look and feel of a spa into retail.
Sources include:
Bliss