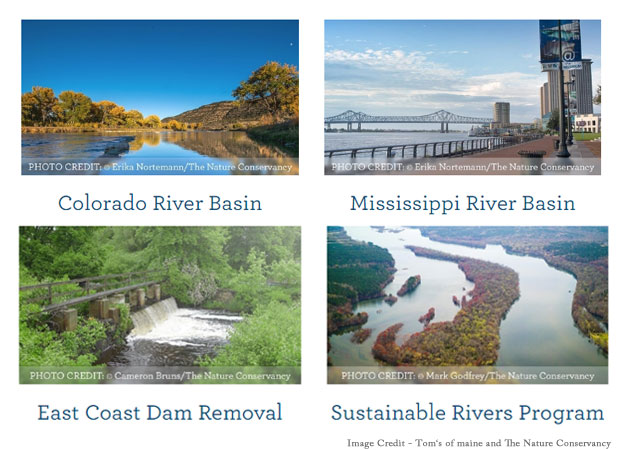 It's Our Planet, But This Is Your Vote
Tom's Of Maine and The Nature Conservancy have partnered to help restore some of the great waterways across the United States. People interested in the cause can go online to select one of four projects which they can make donations to.
The three projects with the most votes will receive an additional $25,000, $15,000, and $10,000 in funding, respectively. Every project receives a guaranteed base level of support, a portion of which will go toward administration of the mission of The Nature Conservancy, for a total of $1 million in funding.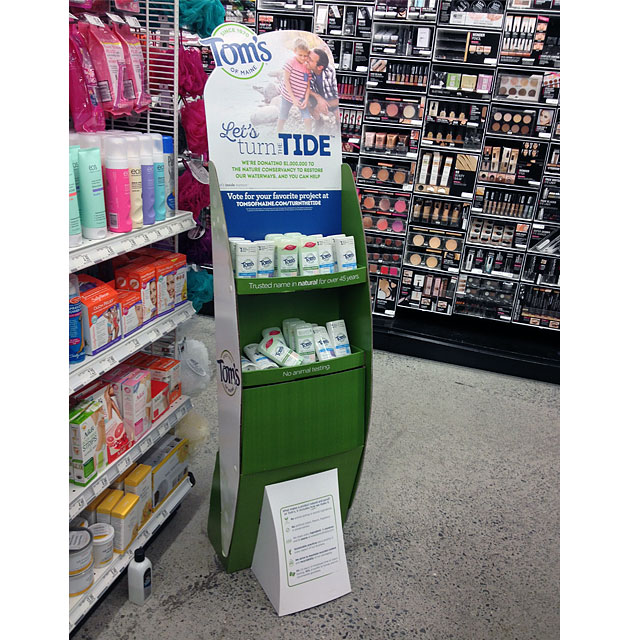 Both organizations recently brought their message into retail outlets with this floor display. In addition to displaying deodorant products, the curvy merchandiser also delivered messaging for their 'Let's Turn The Tide' campaign on the riser.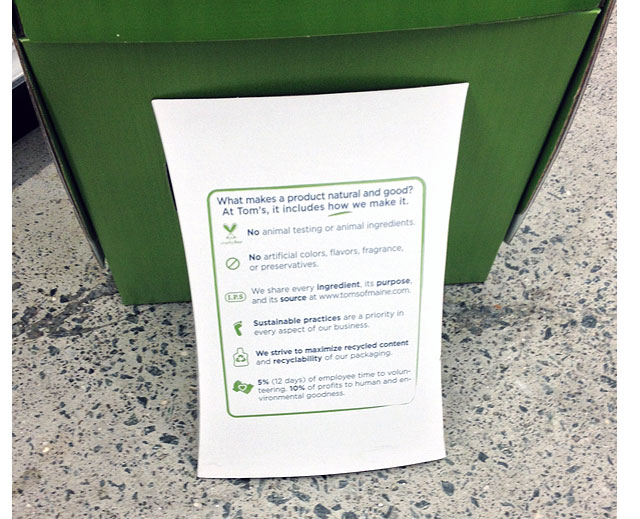 The lower, curved base support was printed with bullet points that informed shoppers about what makes Tom's of Maine products natural and good. Suppose for loyal brand users, knowing these facts are a given, but for enticing new purchases, maybe this important copy could have been placed in an easier-to-read location.
Related
Tom's Relief In Minute Aisle Violater
Tom's Natural Care Center Side Kick