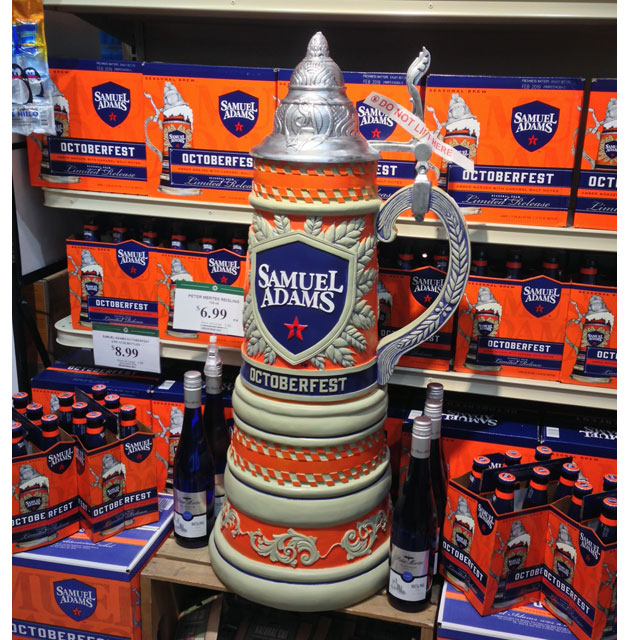 As summer winds down, folks are already dusting off their steins to celebrate the 2018 Oktoberfest season. No stranger to this fall festivity, The Boston Beer Co. is hitting retailers early this year with customized campaigns that promote the company's much anticipated return of their Octoberfest beer.
In addition to hosting several Oktoberfest events across the country, the brand was spotted promoting Octoberfest in a supermarket chain with this larger-than-life beer stein. Several six packs and cases of the delicious seasonal ale were placed around the stein to entice sales. It was tempting not to try and lift the stein up but the retailer accounted for that by taping a 'do not lift' note on top of the handle!
Check out a really cool Spaten Oktoberfest display we featured in 2017.
Related
Raise The Stein Stacker Display
Samuel Adams Holiday Fireplace Stacker