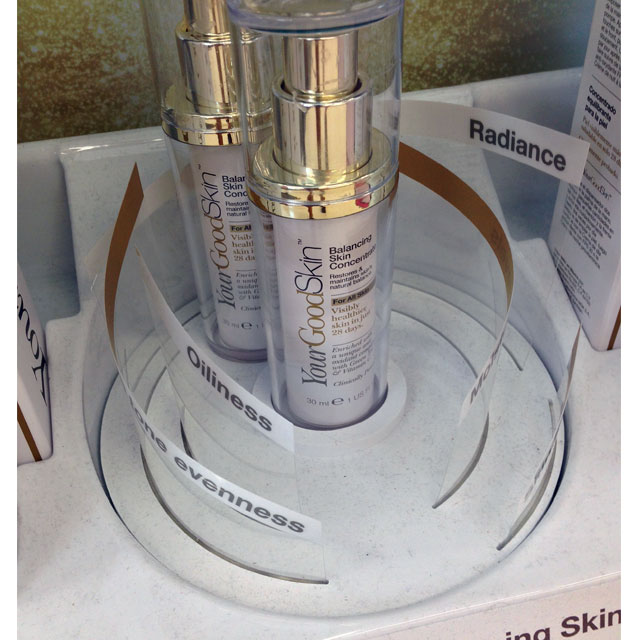 Walgreens is promoting their very successful YourGoodSkin products this month with on-shelf displays across the U.S.. YourGoodSkin is a skin care line produced for and sold exclusively at Walgreens. If you want more insights into the brand, check out this article that was published on the site back in January. There you will see a really nice floor display that was used for the initial roll out.
The vacuum formed display is typical for the category but what separated it from others was the nice detail in the center of the unit. Taking its cue from the graphic above, which is used in promotional materials, the design utilized the curved product benefit wrappers to educate shoppers on the unique characteristics of YourGoodSkin products. The printed, plastic wraps were inserted into corresponding curved slits to keep them in place.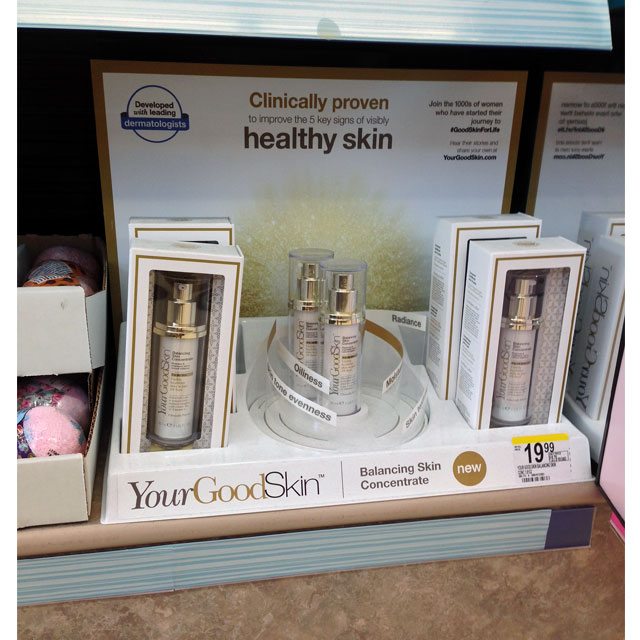 In addition to the links below, you can visit the gallery to view more skin care-related displays. Type skin care displays into the keyword search box once you land in the gallery.
RELATED
Aquaphor Tube Shaped Shelf Display
New Hydra Genius End Cap Display
SheaMoisture Love Floor Display