For the past month or so, I have been completely amazed at the amount of off-shelf inventory in the marketplace for Mattel, Inc.'s Hot Wheels.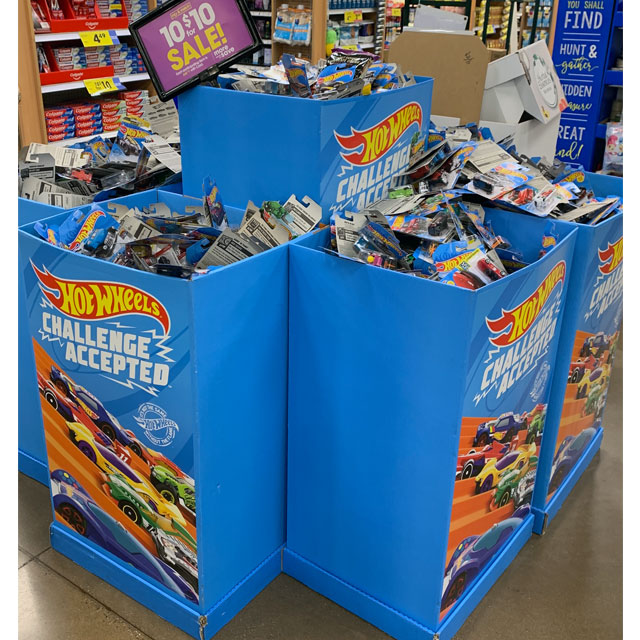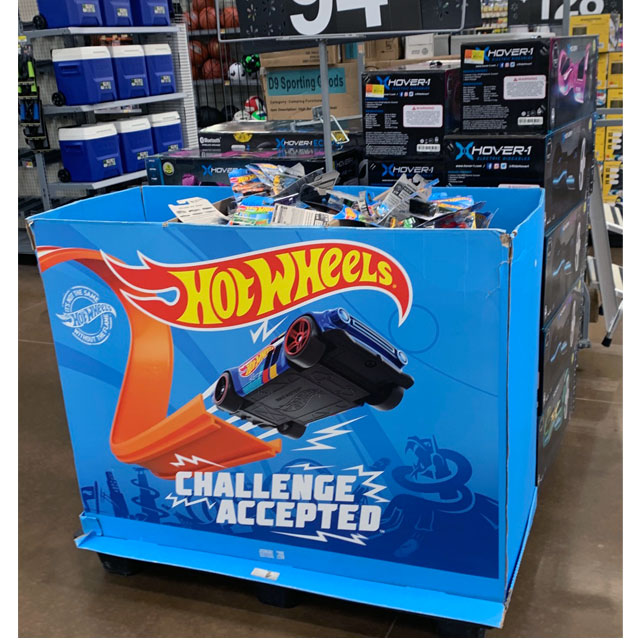 Our local Kroger stores are jam-packed with merchandising dump bins containing hundreds of cars, and there is a large assortment of displays in Walmart for these $1 toy cars. Target also has a side-kick display in the toy section.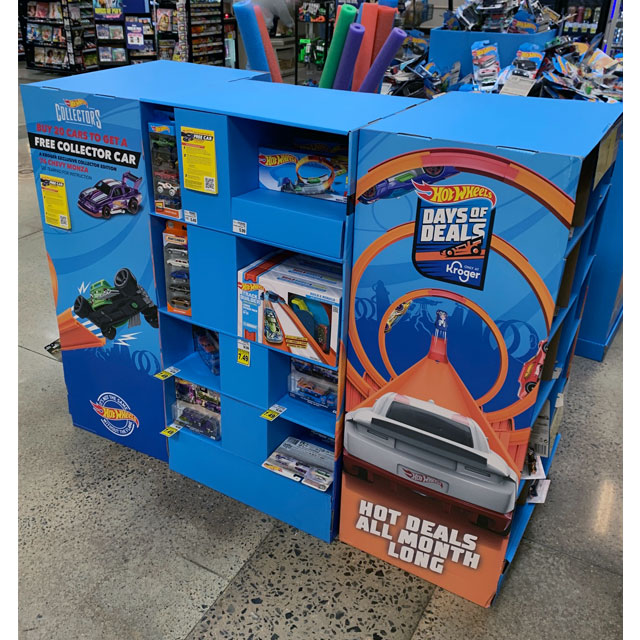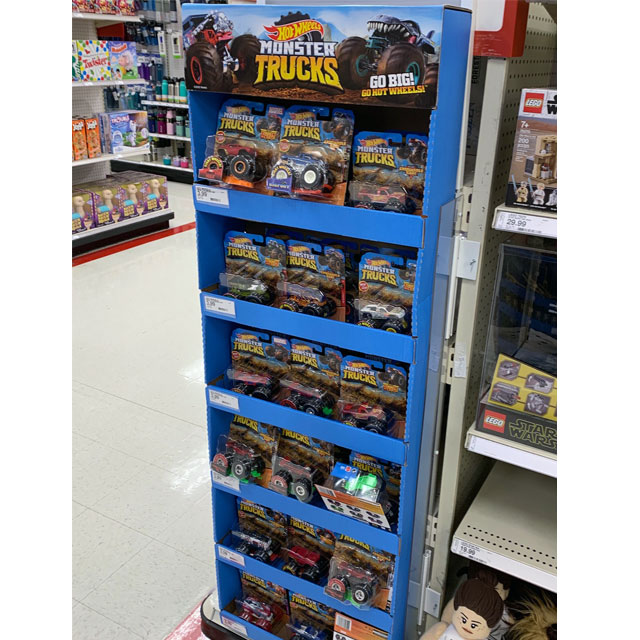 Has there been some huge resurgence in popularity for Hot Wheels, which were introduced in 1968? I am certainly surprised by the massive market presence, in grocery retail particularly.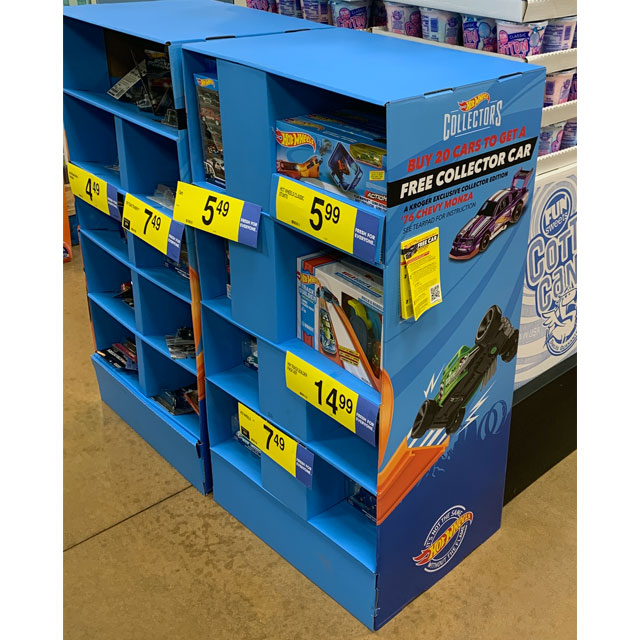 Have you seen this in your market, too? Are you or your kids big Hot Wheels fans?
Related Hot Wheels Displays
Hot Wheels Fossil Fury Floor Display
Hot Wheels Vertical Car Display
Hot Wheels Video Racer Shelf Display
The Phillips Consulting Alliance, LLC
– Retail Trends Analysis & Activation
– Business Development & Strategic Planning
– Sales Process Improvement
– Meeting Facilitation & Presentation
Will Phillips, Founder/CEO
Will@PhillipsConsultingAlliance.com
linkedin.com/in/wphillips4