Frito-Lay "Snacktopia" Leads In-Store Summer Merchandising
From s'mores to tiki torches, summer merchandising is all across the marketplace, but no one dominates the seasonal space this year like PepsiCo's Frito-Lay.
The Snacktopia – "Bring the Taste of Summer Home" display graphics deliver beachy images and a seasonally relevant call to action. Several impressive lobby spectaculars were observed in Publix Super Markets, Walmart, and Kroger. I even saw a very rare quarter-pallet display in a Walmart grocery section!
Kudos to the Frito-Lay field service teams that secured this premier retail space and executed these outstanding structures.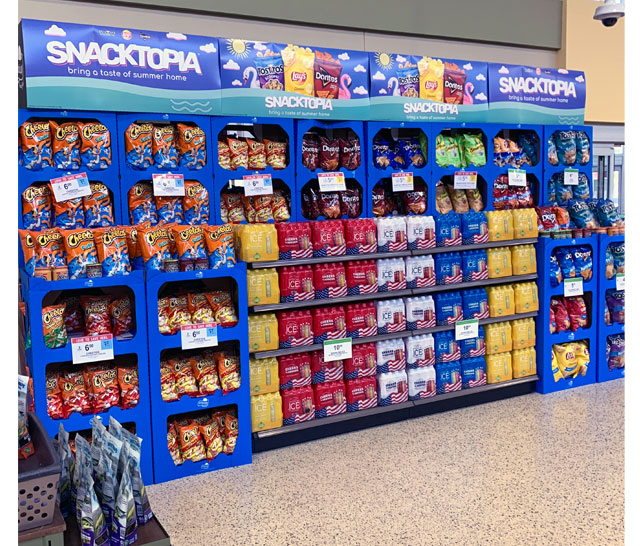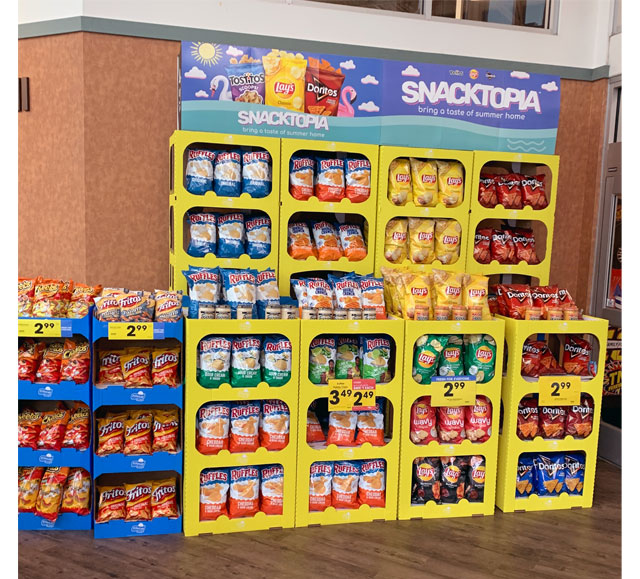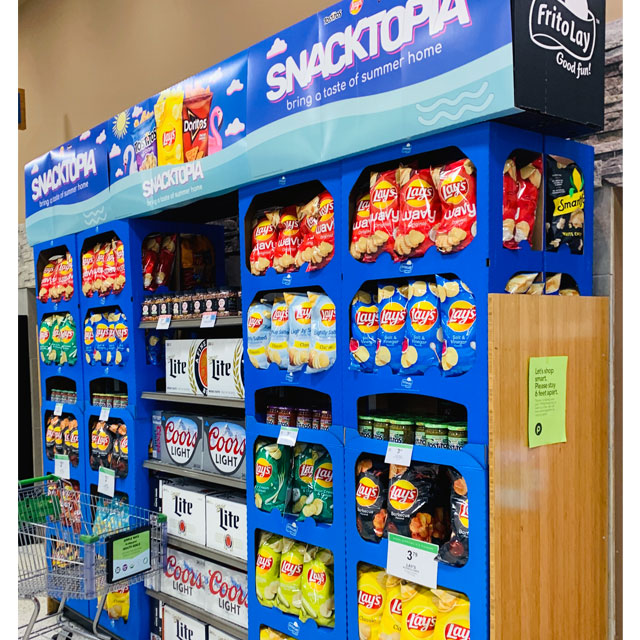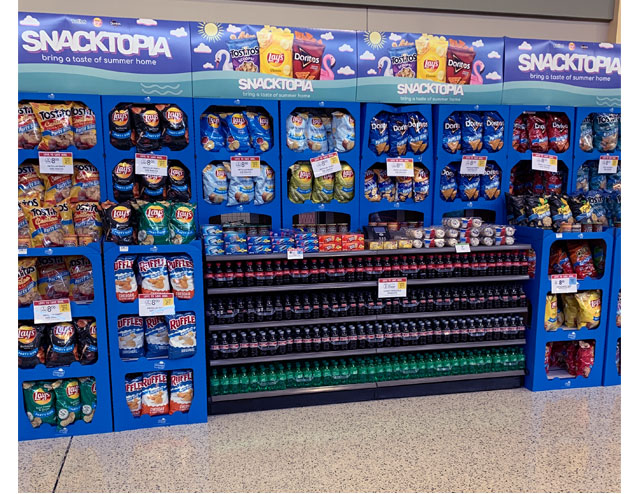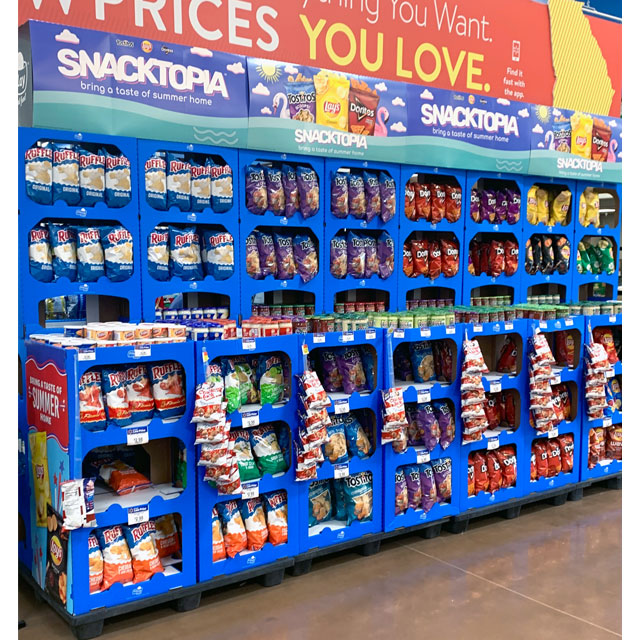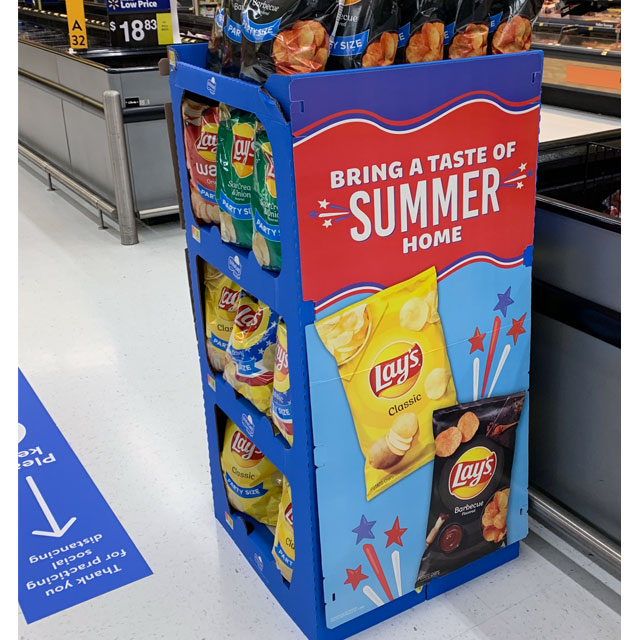 If you would like to view more snack-related displays, visit the image gallery. Once there, you can use the PRODUCT CHANNEL button and select the Snacks category. You can also type the words snack displays into the search box to view results.
The Phillips Consulting Alliance, LLC
– Retail Trends Analysis & Activation
– Business Development & Strategic Planning
– Sales Process Improvement
– Meeting Facilitation & Presentation
Will Phillips, Founder/CEO
Will@PhillipsConsultingAlliance.com
linkedin.com/in/wphillips4