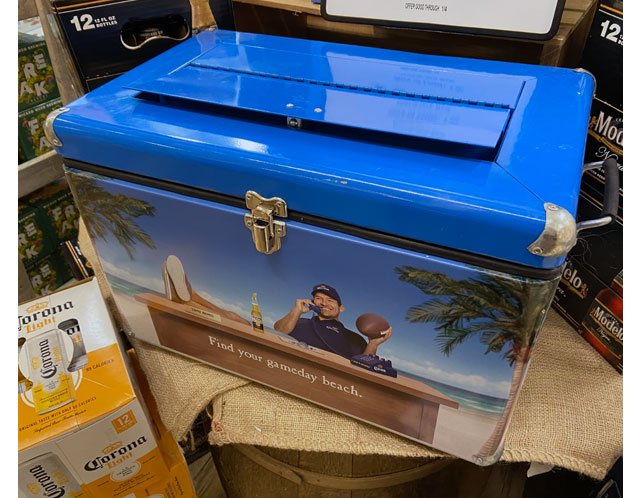 Corona Lets Tailgaters Enjoy Chilled Beverages Anywhere…..Any Time!
Corona recently tossed out a gameday promotion involving a cooler, several 12 packs of beer and some coasters. We are not sure if this was an enter-to-win-contest but either way, it was a creative way to promote the brand in store for Super Bowl 55.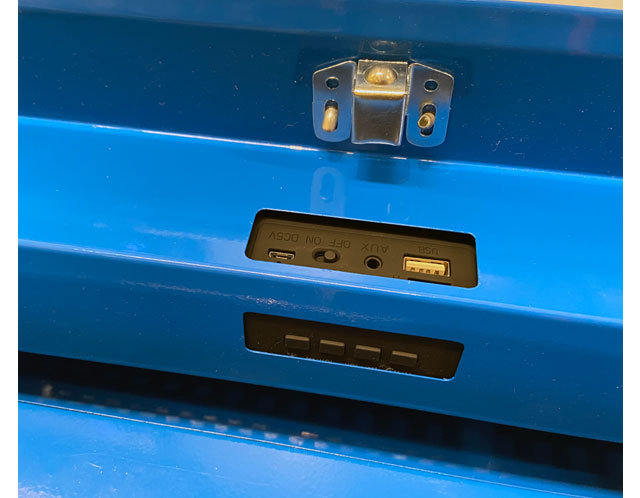 The flip-up control panel provides partygoers with the ability to plug in and crank it up!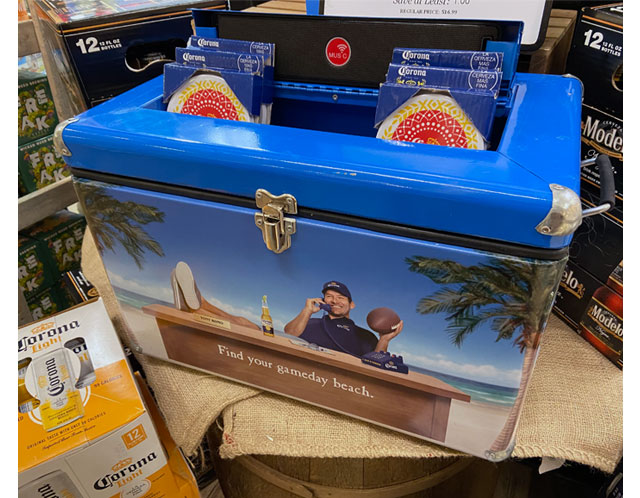 In addition to serving as a promotional piece, the party cooler also merchandised several sets of Corona coasters inside the control panel housing to set your cold beverages on while watching the game.
Related
Corona Extra Airplane Ceiling Display
Coach Gruden Corona Extra Display