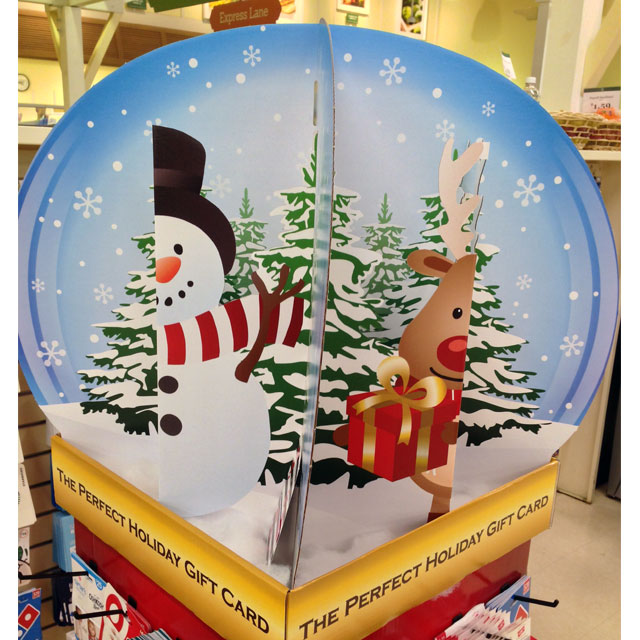 On a recent trip to the local supermarket, we found this unique, seasonal floor display near the check out lanes. Intended to merchandise holiday gift cards from restaurants and retailers, the three-sided display quickly demonstrates its purpose and festive theme.
The hero on this unit was the snowglobe-shaped riser. The two round sections were designed to slot into each other like a partition. The snowman and reindeer were formed into a v-shape to create dimension. Weren't able to take the snowglobe apart but based on the geometry, it appeared that the entire assembly could knock down flat for shipping and be 'popped open' in store for quick assembly. Rich seasonal colors and a dimensional lug-on put this display at the top of our holiday faves list for 2016.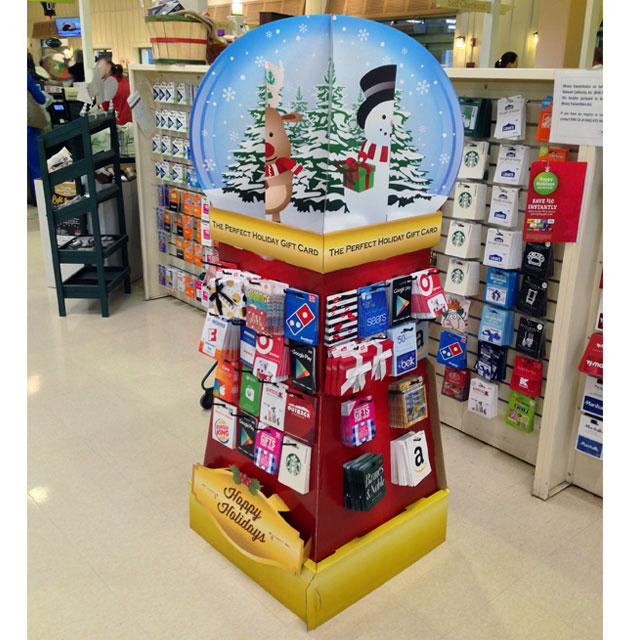 Check out this recent posting of a gift card fireplace display.
Related
Give Joy Holiday Gift Card Tree Display
Food Lion Baking Center Pallet