Repeating, contiguous box graphics can deliver visually interesting case-stack displays. This Walmart Hershey's Twizzlers display case graphic kicks it up a notch!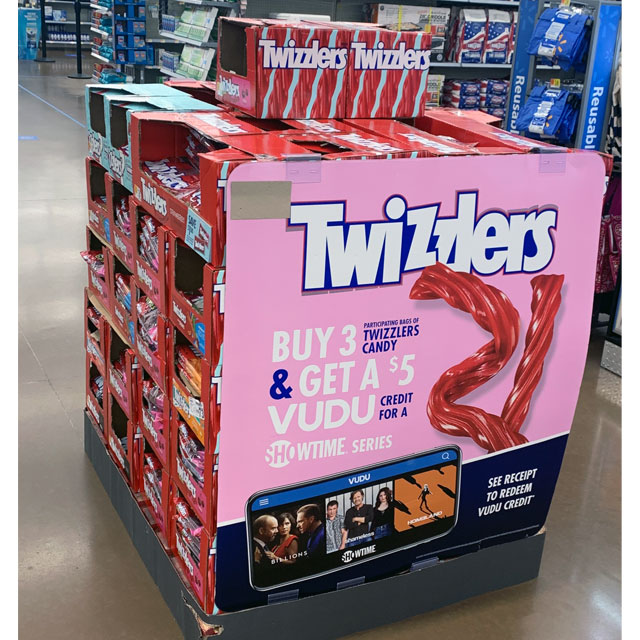 A simple, but creative design depicts the Twizzlers product on a diagonal against a sharply contrasting blue. The pattern is aligned to flow continuously down and across the case stack. Very nice graphic design effort, and well executed!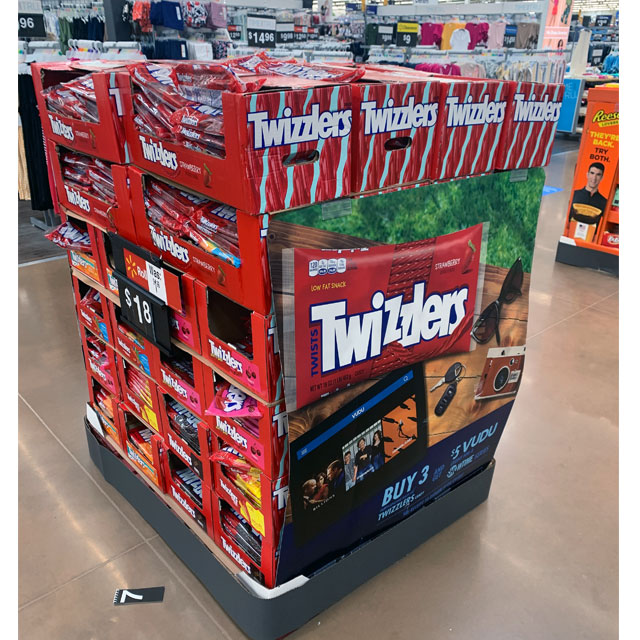 Many of these Walmart pallet displays deployed a large promotional graphic panel that covered up the case graphic, which was unfortunate.
Related
Twizzlers Cool Corner Pallet Display
Twizzlers The Twist Dump Bin Display
Make Your Summer Sweet Shelf Talker Sign
The Phillips Consulting Alliance, LLC
– Retail Trends Analysis & Activation
– Business Development & Strategic Planning
– Sales Process Improvement
– Meeting Facilitation & Presentation
Will Phillips, Founder/CEO
Will@PhillipsConsultingAlliance.com
linkedin.com/in/wphillips4