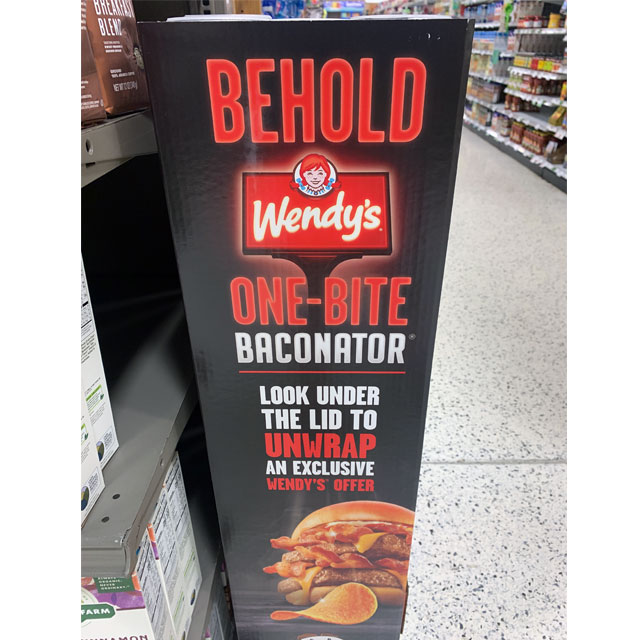 Baconator in one bite anyone? An interesting cross-branding promotional display from Kellogg's Pringles with fast food chain Wendy's observed in Publix.
Pringles, who boasts at least 34 different flavors, has added a One-Bite Baconator flavor, which in some odd way seems compelling… This was probably a fun test kitchen development project.
On the flip side, I am curious why a grocery operator would allow a food-away-from-home promotional offer in their store..?! Why would they do this? Is that just me? Am I off-base on this? I welcome your thoughts.
Be well! Be safe!
Related
Pringles iPhone Giveaway Display
Pringles Round Mini Can Counter Display
Party List Back To Back Floor Displays
The Phillips Consulting Alliance, LLC
– Retail Trends Analysis & Activation
– Business Development & Strategic Planning
– Sales Process Improvement
– Meeting Facilitation & Presentation
Will Phillips, Founder/CEO
Will@PhillipsConsultingAlliance.com
linkedin.com/in/wphillips4