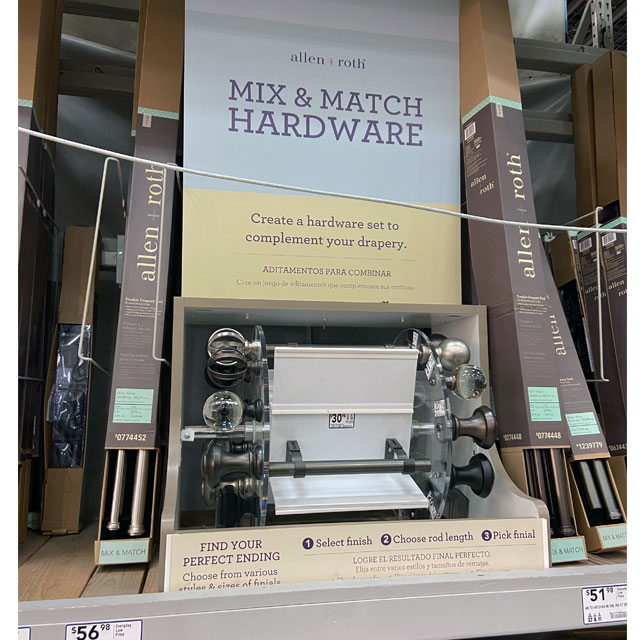 1. Select Finish > 2. Choose Rod Length > 3. Pick Finial
Allen & Roth, Lowe's signature home décor brand, is helping shoppers create drapery hardware sets with this interactive shelf display.
About the brand…….allen + roth offers a variety of stylish home décor items to enhance the look and feel of any room, including allen and roth lighting, allen and roth mirrors as well as allen and roth wall plates.
The display consisted of three sections. On the ends, two acrylic discs showcased several finials which could be viewed by spinning them. The center section lets shoppers choose the rod they want to use to hang their drapes on. All three sections were housed inside of a laminated shell with brown trimmed edges. The compact display offered a wide variety of drapery options in a small footprint and made choosing easier and convenient.
Related
Stanley Interactive Floor Display
Satco Lighting Center Counter Display
Sources include:
Lowes Home Improvement