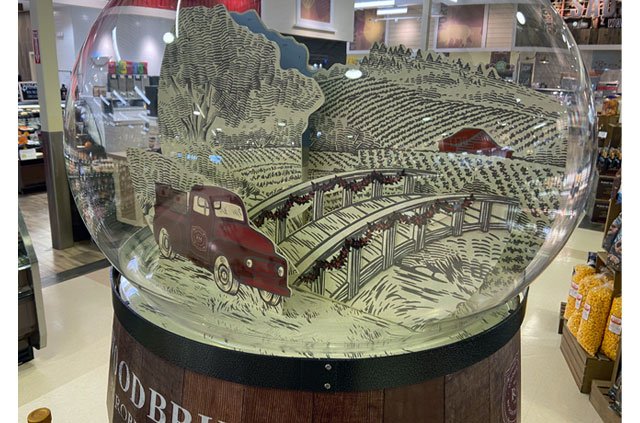 Since 1966, Robert Mondavi Winery has celebrated the appreciation of fine wine, food and art – and remains the preeminent destination in the Napa Valley.
To help highlight their heritage, Robert Mondavi launched this diorama display to promote their Woodbridge series. Inside the bubble, an elaborate 360 degree vineyard scene depicted the rolling hills of California wine country.
The layered scene featured a Robert Moldavi pickup truck with a barn set off in the distance amongst rows of grapes…….quite the execution and well done!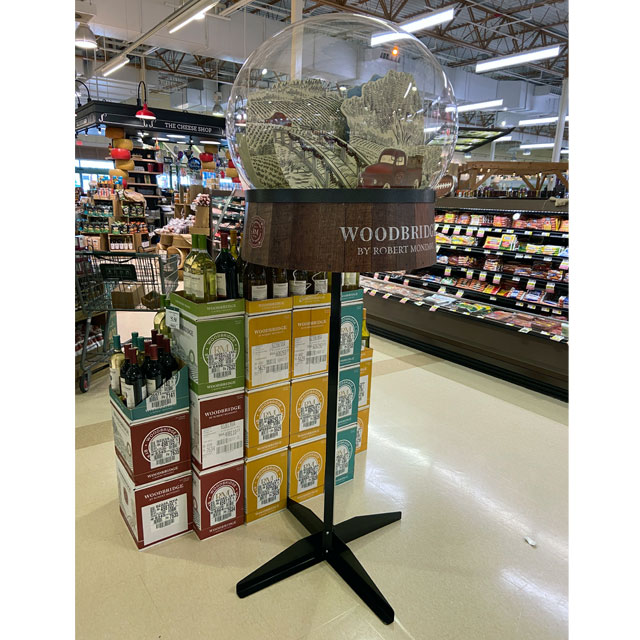 Check out some other great Robert Moldavi wine displays below.
Related
Robert Mondavi Barrel Aged Floor Display
Robert Mondavi Wines Floor Display
Woodbridge and MLB Hit a Homerun
Sources include:
Robert Moldavi