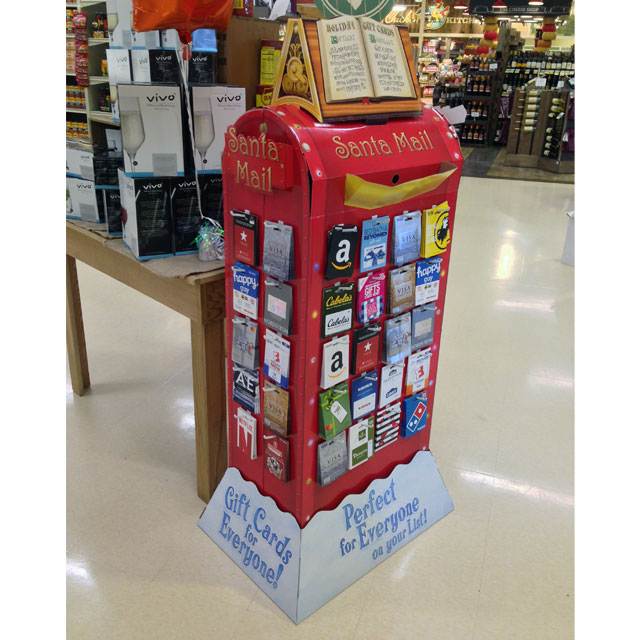 Ever Wondered Where All Those Letters To Santa Go?
Well maybe not in this mailbox display but it's the thought that counts! With the holidays just a few short weeks away, shoppers are out in droves purchasing last minute gifts for friends and family.
This four-sided display offers shoppers a nice variety of gift card options from major retailer and restaurants. The snowy-shaped base, mail chute and open book on top add the finishing touches to this seasonal display.
Related
Nabisco Holiday Delight Floor Display
Snowglobe Holiday Floor Display
Give Joy Holiday Gift Card Tree Display