Pragmatically thinking, the display made it to retail and sold product…so big deal about the side pull-out, right? To some it's not an end-all-be-all but to others, preventing the pull-out goes beyond a visual disturbance. "Cheating" the board with scoring allowances to prevent pull-out helps but may not be the sole solution given the other variables involved such as manufacturing and assembly. The pull-out is even more prevalent when dealing with litho labeled pieces as they are very slick and tend to not grab the other corrugate surfaces all that well..
The purpose of this article is to offer a few solutions to ensure that your displays look good and preserve their structural integrity through the entire distribution cycle. Albeit, there is a time and place for everything so the solutions shown below may not be the answer to all design scenarios.
Lastly, for those skilled and schooled designers, apologies if this info reads "beginner-like" to you, but remember, there is always someone on the wings that could benefit from experienced advice so I encourage you to solicit and mentor the up & comers…….the future of our industry.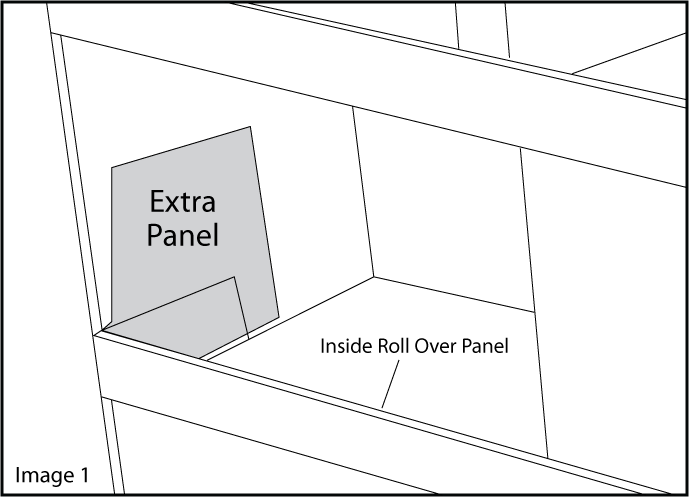 Image 1 – this is a simple and popular solution. If your design layout allows for it, you can add an Extra Panel to the inside roll over flap of the shelf lip. When folded, this Extra Panel would be positioned on the interior of the side roll overs, adding a lot of insurance and strength to the ends of your shelves. This design is very effective and adds just a few seconds to assembly.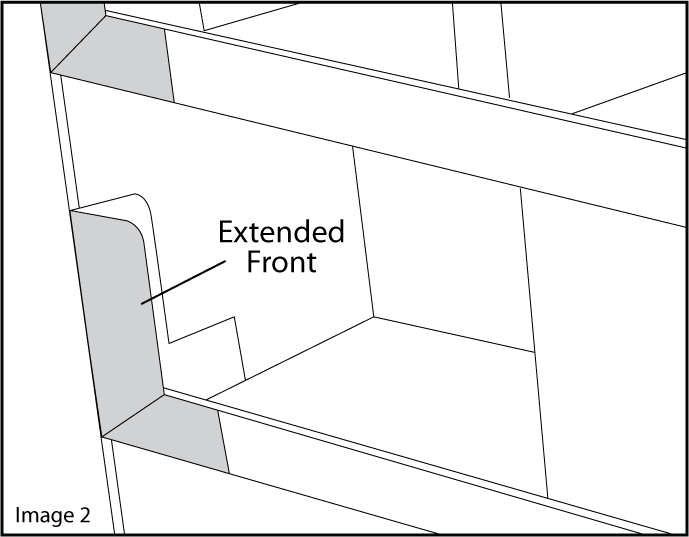 Image 2 – The Extended Front option is another great method of adding strength to the sides and shelves on your display. Rather than relying on a 2″ tall conventional tab, the Extended Front adds several vertical inches of additional paper, essentially creating a stronger integrated construction.
A potential setback on using this style is that the products on the right and left side of your shelves will be partially obstructed……not that big of a deal especially if the shelves are variant specific. The neat thing about using an Extended Front is that you can "sculpt" the shape to minimize product blockage or add visually appealing die cuts to them.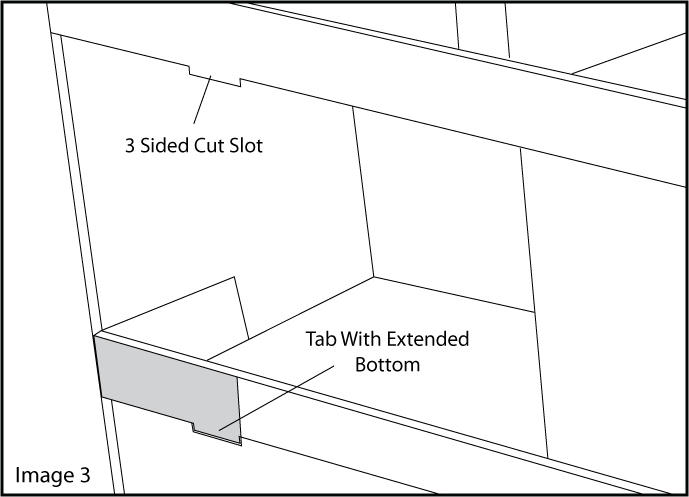 Image 3 – Not the prettiest of solutions, the Extended tab works and is a good go-to when applicable. The idea behind this design is to extend the bottom edge of the tab downward…say about 1/4″ so that it nests inside of your slot. The width of the tab would be relative to your slot width or the way your layout works best. When using the Tab Extension, you may want to consider going with a 3 sided-cut slot to hide the tab. If you really want to go to town with this design, you can even add an extension to the top of your tab so that the front panel roll overs capture it. (concept not shown above)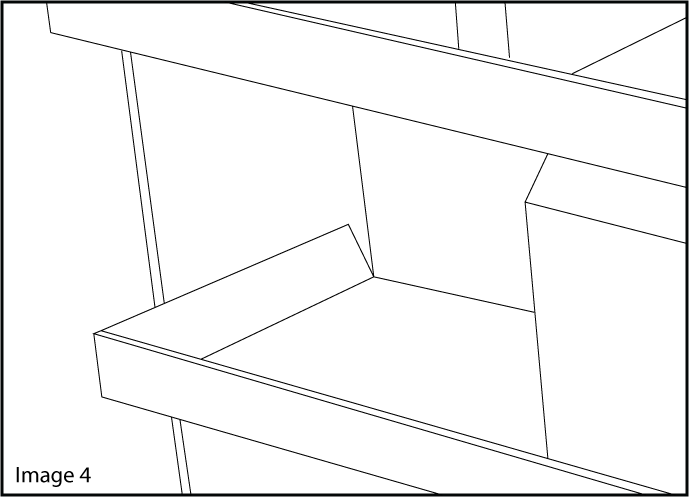 Image 4 – Sometimes you may find that none of the design options illustrated above will work on your display. In this case, image 4, we are presenting the idea of rethinking and changing your design. The concept above would still involve a "shroud wrap" but rather than having the shroud tab into the shelf roll overs, it would be recessed back based on your specific application. There are several methods of securing the sides of the trays to your shroud which you will read below.
Remember, it's important to give yourself an extra 5 or 10 minutes to "ideate" and explore all of the various options at your disposal. In doing so, you will should be able to find the best option or who knows….come up with one that is unique to the industry!.
Hope that you found this article and all of the paper-based solutions beneficial for your future display planning and construction. Besides these examples, there are many other methods of preventing the pull-out that are not paper-based. Here are a few of them:
– Display fasteners. There are a few fasteners designed specifically for the concept shown in image 4. In addition, there are a few others that can be used but require some creative "out-of-the-box" thinking to get them to work properly.
– Twinstick tape
– Bent tubing
– Corrugated tray supports. A few POP companies have proprietary designs that are extremely effective.