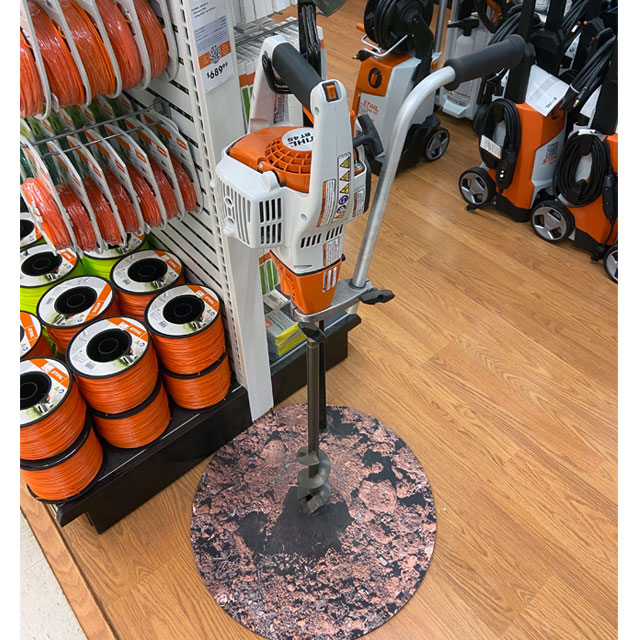 Don't just make a hole – make a statement
Stihl, a global leader in outdoor power equipment, was recently spotted at a local feed store showcasing their BT 45 Earth Auger with this interactive floor display.
The display featured a live auger that was mounted onto a support pole which was attached to a thick metal plate. The round plate had graphics affixed to it representing faux dirt, giving the appearance that the auger was drilling into the ground. What makes this display so effective is its simplicity and ability to provide a quick story about the BT 45 Earth Auger.
Check Out Some Other Stihl Displays
Stihl Tree Stump Floor Display
Stihl Blade Knife Counter Display
Stihl Double Your Warranty Floor Display
Sources include:
Stihl