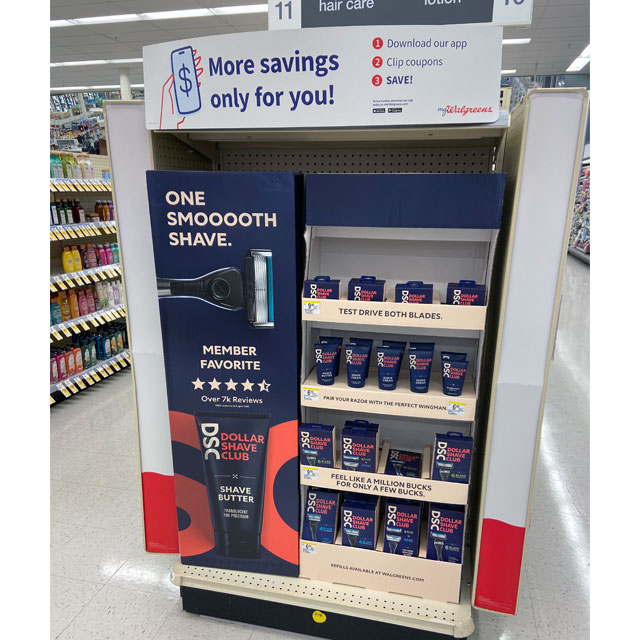 Dollar Shave Club helps guys look, feel, and smell their best.
Launched in 2011 as a monthly subscription service for men's razors, Dollar Shave Club is making a big move into brick and mortar retailers in 2021 with fresh marketing campaigns.
Dollar Shave Club, a Unilever brand since 2016, has partnered up with drug channel giant Walgreens to help launch the brand's new look with this end cap promotion.
Designed using minimal corrugate and a space-saving graphic panel which reduces its shipping footprint, the display features three shelves that encourage shoppers to test drive their 4 and 6 blade options. In addition, the unit also features the Member Favorite Shave Butter which the brand touts as the perfect wingman to pair with your razor.
Related
Harry's Smooth Shaving For Men End Cap Display
My Skin My Way End Cap Display
Fusion Proglide Bathroom Themed End Cap
Sources include:
Unilever