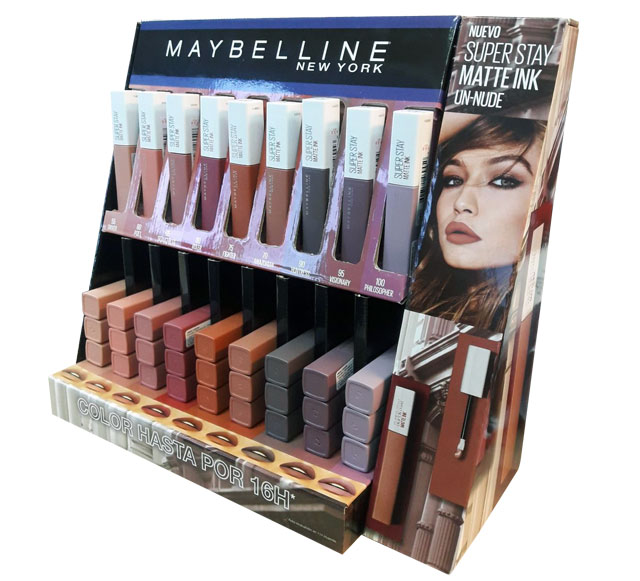 Maybelline was spotted in Argentinian retailers promoting their line of SuperStay Matte Ink™ Un-Nude liquid lipstick with this temporary corrugate display. The new liquid lipstick features a unique arrow applicator for precise delivery and is available in a range of impactful neutral lip shades that defy convention.
The display does a great job of supporting all of the aforementioned product attributes. On the right, a slim copy panel showcases the lipstick applicator just below the image of a model. On the left side, all of the various shades of lipstick were neatly organized in compartments with companion 'lip visuals' to help shoppers get a better idea of how the various shades look. The brand claim, 'Color Hasta por 16H', was printed on the front lip.
If you want to view more Maybelline related displays, visit our image gallery, then type the word maybelline into the search box to pull up results.
Related
Maybelline 16HS Counter Display
Maybelline Sultry Urban Shelf Display
References include:
Maybelline