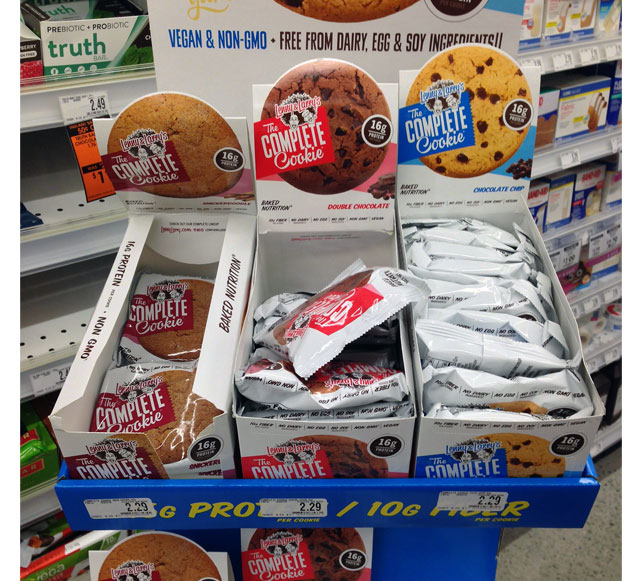 About Lenny & Larry's
Amidst a sea of tasteless and boring protein bars, Lenny & Larry's was founded in 1993 by two bodybuilders who revolutionized the snacking industry by developing the original protein-enhanced cookie. The first to re-imagine a dessert as beloved as the cookie, Lenny & Larry's has developed quite the cult following—since pioneering the protein cookie category, the brand has continued to lead the pack in sales for 20+ years.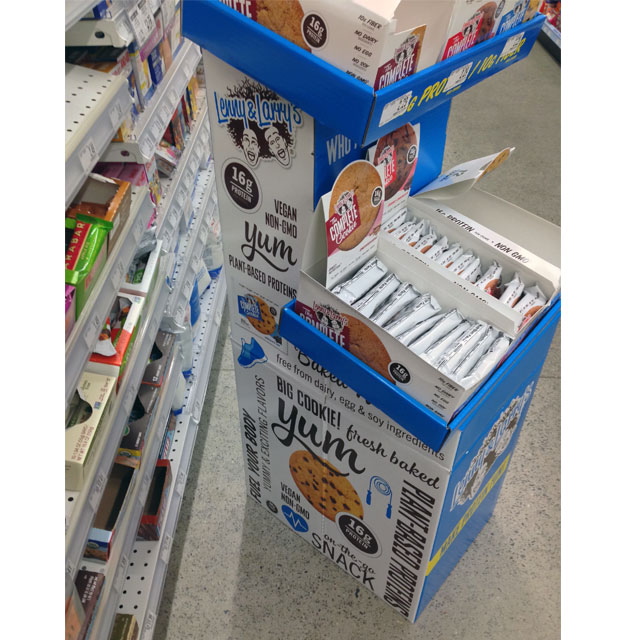 The brand was spotted recently at Bed, Bath & Beyond promoting several flavors of their fresh-baked Complete Cookies with this floor display. The stairstepped display merchandises the cookies in their case packs….smart integration of resources that reduces touchpoints and provides individualized variant branding. It's great to see that the graphic designer utilized all of the copy panels on the base to support brand assets.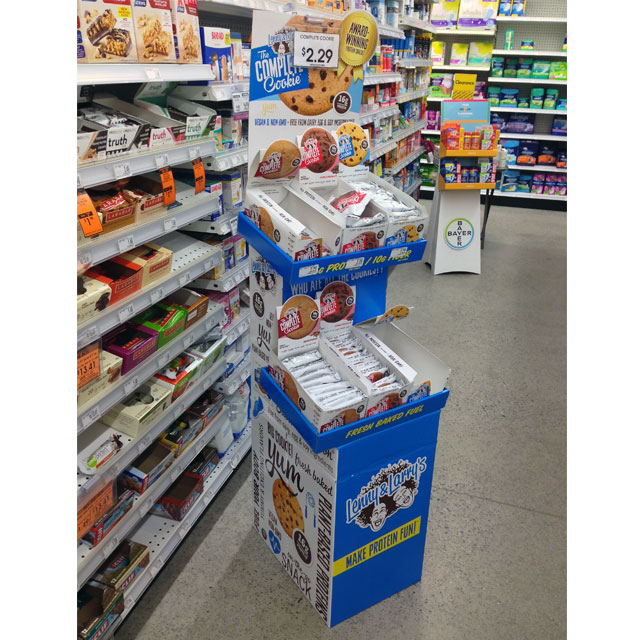 What began as a mom and pop business has evolved into a brand with a significant global presence. After adding several new members to its senior leadership team in 2018, Lenny & Larry's looks forward to continued growth and providing their loyal consumer base with nutritious snacking options.
Related
Clif Bar Stanchion Pole Display
Zone Perfect Save The Music Floor Display
References include:
Larry & Lenny's