Wine Displays With An Industrial Edge
Back in 2012, we were thrilled to have a chance to come up with some looks for a new floor display for Don & Sons wines. Being  fans of the modern industrial movement in architecture, we viewed the project as a great opportunity to see how its associated forms and finishes might be applied to a simple 3 or 4 case floor stand. The fruits of our labor are below. The version with the cellared bottles was ultimately selected for production. What do you think?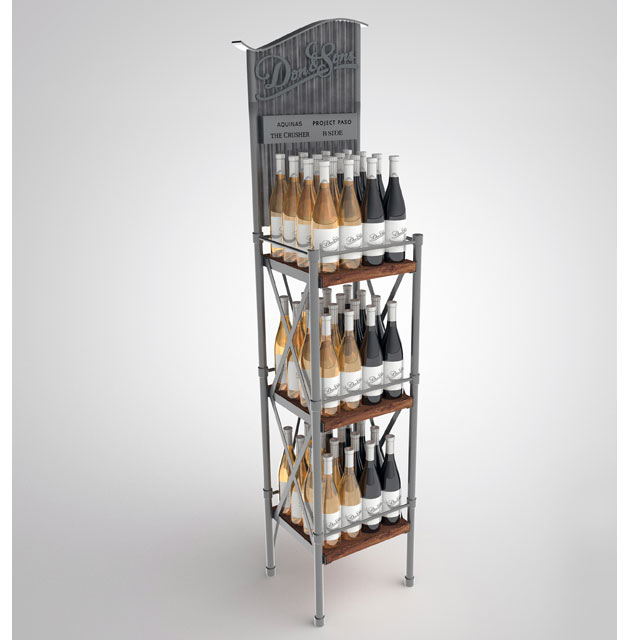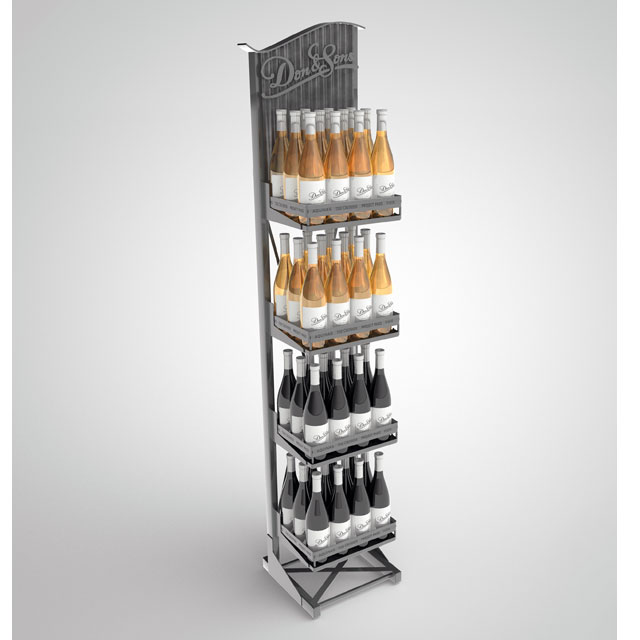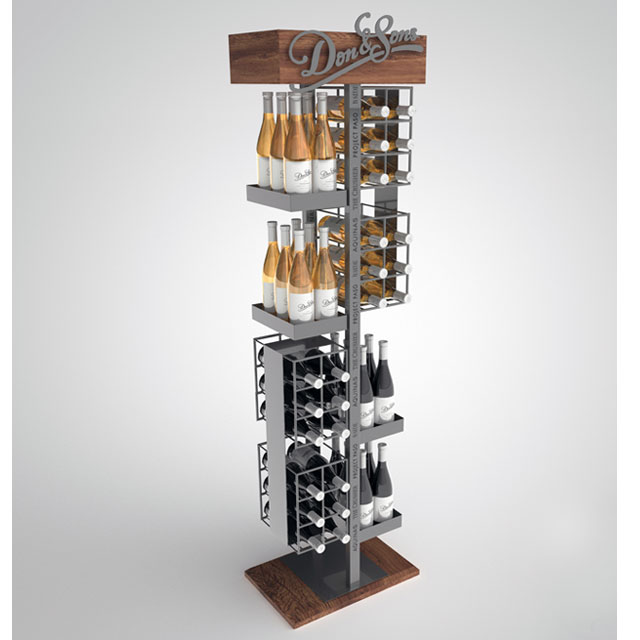 About Coyote Concepts
Jerry Foster is an award-winning* independent industrial design consultant from San Diego, California. Since 1996, his company, Coyote Concepts, Inc., has produced thousands of concepts for for a host of Fortune 500 companies, including Coke, Pepsi, Monster, DPSG, JBL, Mobil Oil, Fitbit, The Home Depot, Starbucks, The Republic of Tea, Onkyo, E&J Gallo, Centerra, Green Mountain Coffee, and many others.
With hands-on experience in sales, marketing, engineering, prototyping, and management, Jerry's professional history informs everything Coyote Concepts creates. By applying a thorough understanding of structure, materials, design-for-manufacture, and ease of shipment to every project, he provides his clients with the confidence they need when presenting his ideas to their internal teams or valued customers.
In his spare time, Jerry dabbles in oil painting and is currently collaborating on a children's book.