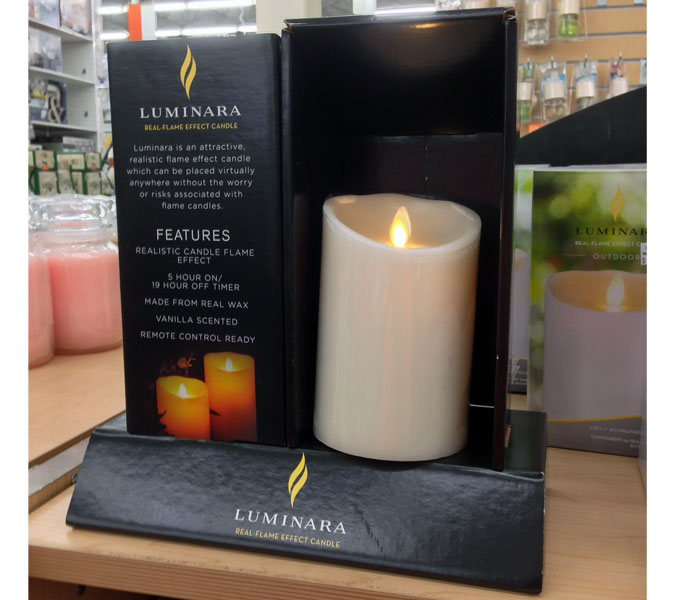 Headquartered in Minnesota, Luminara is the global brand of real flame-effect designer candles that offer instant ambiance with the added benefits of convenience and safety. Luminara is touted as a smarter candle because it harnesses Disney technology which enables the 'realistic' flame to ebb and flow like a real candle flame.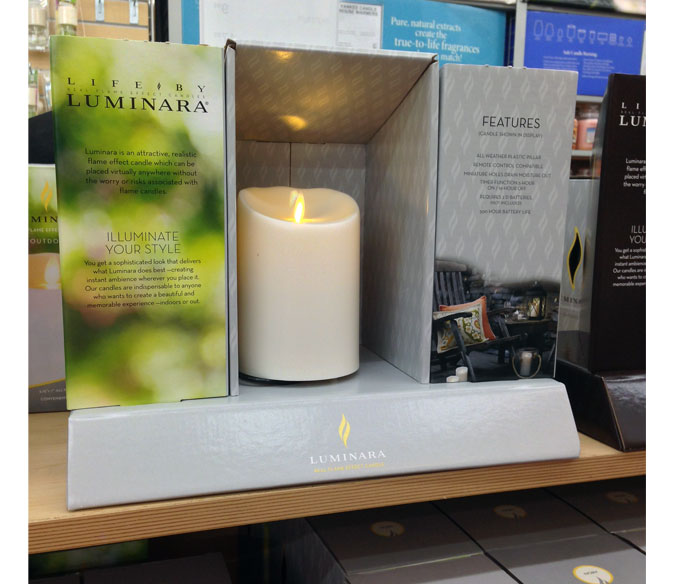 In recent company news, Luminara announced its partnership with Darice, Inc. as its exclusive U.S. distributor which will make their products more available to consumers. "Darice's history of best in class customer service and unmatched ability to use creativity and technology to continually improve the customer experience perfectly aligns with our number one commitment to delight our customers," said Elliott Resnik, CEO of Luminara in a recent press release.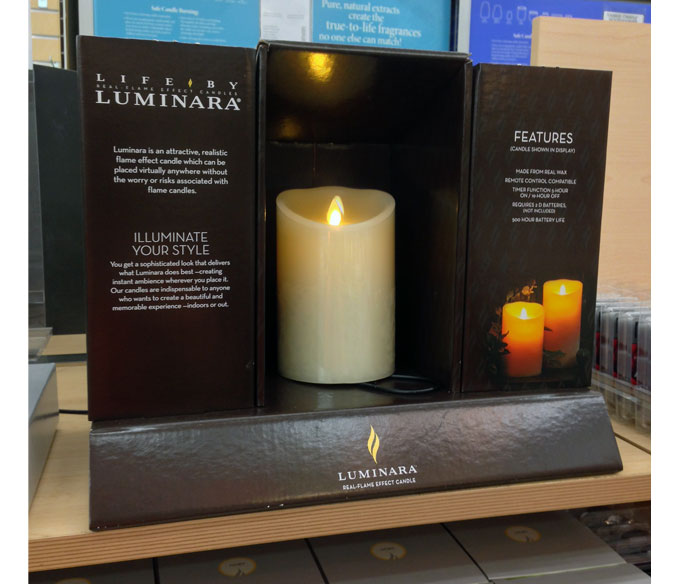 In addition to the new distribution partnership, Luminara is making a presence in-store with several shadow-box shelf displays. The product cubby on these displays were designed with an angled roof to help reflect the candle flame and showcase their unique glowing properties. The display copy panels provided a lifestyle story and the features associated with their unique product line.