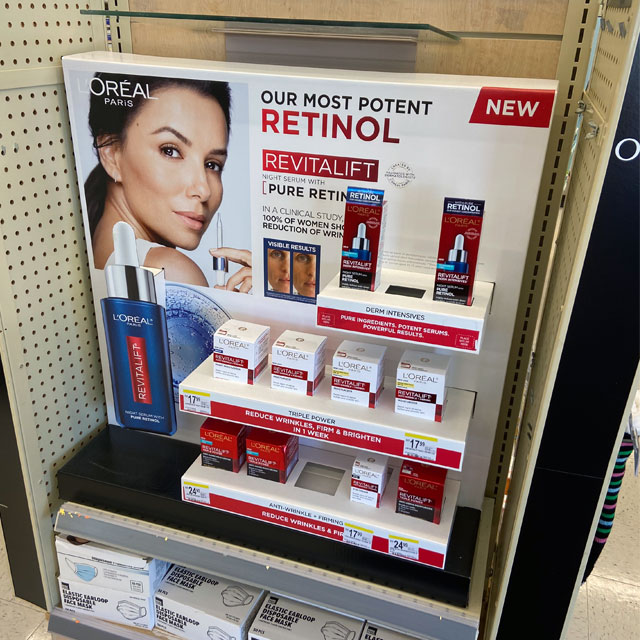 Shaking The World of Skincare
Known for their incredible hair, makeup and skincare products, L'Oreal Paris has done it again with their pure Retinol serum. Launched last October, the brand's pure retinol serum helps fight fine lines, wrinkles, uneven texture, and visible pore size, because it enhances the production of collagen.
To help promote their new formula in-store, L'Oreal has partnered with drug store retailer Walgreens to create this feature end cap display. Top shelf billing was given to their new retinol serum while the other two shelves merchandised their triple power and anti-wrinkle Revitalift products. To help shoppers better understand the benefits of the new serum, a side-by-side graphic demonstrated visible results while brand claims on the shelves and back panel offered additional support. A large product lug-on helped distinguish the new serum from the other 2 products on display.
If you want to view more L'Oreal displays, visit our image gallery and type the word l'oreal into the search box then click enter or use the magnifying glass to view results.
Sources include:
Allure