L'Oreal recently launched a new variant in their expansive Mascara line of products. Touted as their first Primer and Mascara combo, the brand claims that SuperStar mascara will give you super-volumized, super-lifted and super-extended lashes.
How it works – The Primer gets applied to build dramatic volume and create a smooth, even base for the mascara. The fiber-infused Mascara is then applied with the curved brush to lengthen and curl lashes. To make is simple for users, L'Oreal has labeled each end of the brush with the numbers 1 and 2 so users apply primer first, mascara second.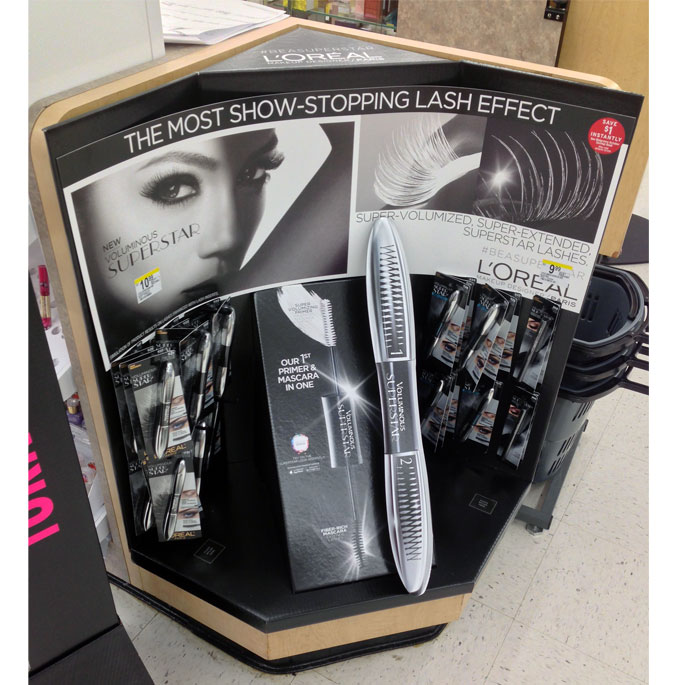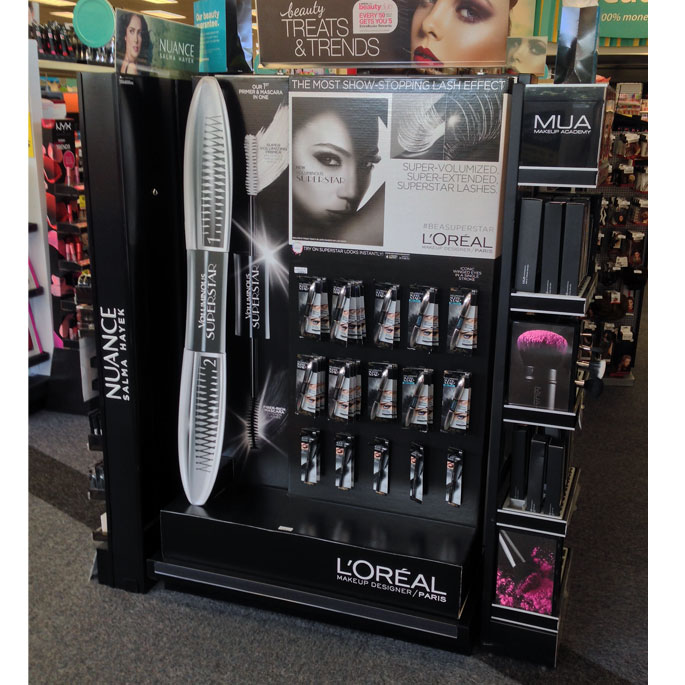 Celebrity endorsement for L'Oreal's New Voluminous Superstar features American actress, fashion designer, singer and dancer – Jennifer Lopez. In addition to appearing on the packaging and POP displays, J Lo is being featured on a TV commercial where she shows off the dramatic lash look she gets from using the L'Oreal Paris Voluminous Superstar mascara. Several social sites and online bloggers are also offering their insights for the product launch as well.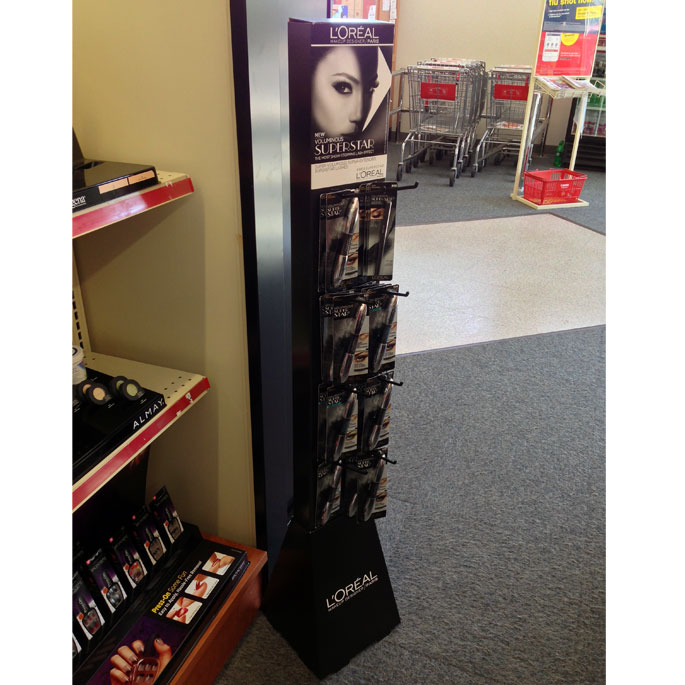 L'Oreal deployed several creative POP displays to support their Superstar marketing efforts. The units shown on this page are just a few of the merchandisers you can find in store. Some of the common elements found on these displays are the in-use product shots, product replica tip-ons and of course, brand ambassador Jennifer Lopez. Other visual assets stitched these elements together and helped create a consistent and attention grabbing promotion.