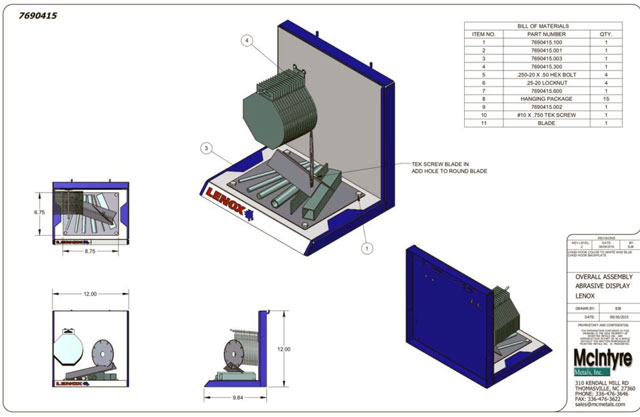 North Carolina Based McIntyre Manufacturing Group and LENOX recently launched a display to highlight the LENOX METALMAX cut-off wheels. According to LENOX's website, the METALMAX delivers 1,000 or more cuts with no need for wheel changes. That is 30 times longer life than thin bonded cut-off wheels.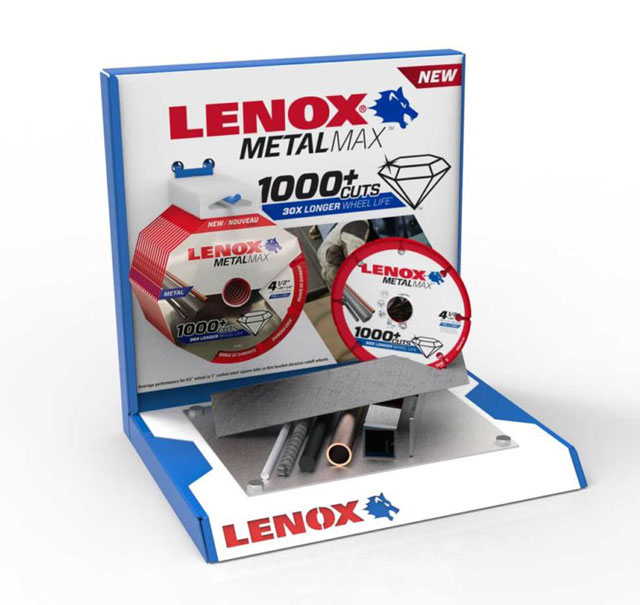 The sturdy counter display included a demo wheel which was adhered to the unit to demonstrate several cutting applications. By making the product easily accessible, consumers were able to touch the discs so they could see the quality for themselves.
McIntyre Manufacturing Group produced more than 2,300 units over four different production runs.
About LENOX
LENOX began in 1915 and throughout the decades, it has developed a passion for creating faster-cutting, longer-lasting blades. LENOX markets industrial saw blades, power tools and hand tools in more than 70 countries. It is affiliated with Stanley and Black & Decker.
About McIntyre Manufacturing Group
Since 1977, McIntyre Manufacturing Group has created custom-designed displays with an uncompromised dedication to customer service. We utilize the latest technology and attention to detail to create the finest products with excellent craftsmanship. If you can dream it, we can create it. Contact us to see how we can bring your vision to life.