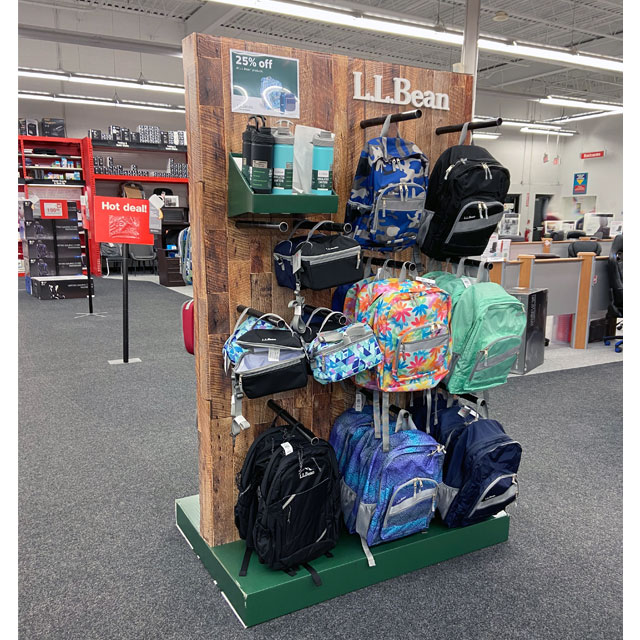 L.L. Bean Announces Partnership With Staples, Nordstrom, and Scheels
For over 108 years, L.L. Bean's success has been driven by direct-to-customer catalog sales. Just recently, the company announced that it struck an agreement to sell its products with Staples, Nordstrom, and Scheels.
"We are not pivoting away from our direct-to-consumer business model," Amanda Hannah, L.L. Bean's director of public relations, told Business Insider in an email.

Hannah said that the new wholesale partnerships, which have been in the works for over a year, were "designed to provide new audiences, as well as our current customers, new ways to access our iconic apparel and footwear through third-party retail locations and online shops."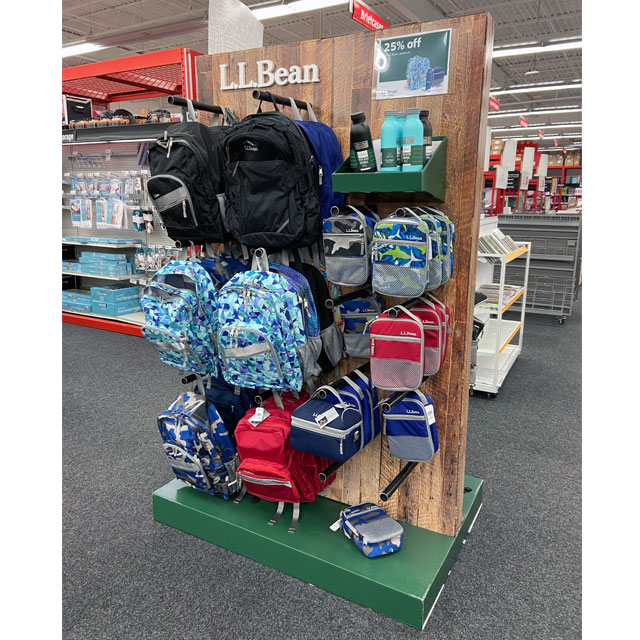 Two weeks ago, L.L. Bean backpacks and water bottles went on sale in more than 1,000 Staples stores across the U.S. To help create a dedicated destination for merchandising, L.L. Bean deployed this two-sided floor display for the back-to-school shopping season.
From afar, the heavy duty display looks like a permanent unit but upon closer inspection, we noticed that it was a temporary corrugate display with a serious internal support structure. The display held quite a bit of product and shopped from both sides of the aisle. Backpacks were neatly organized and displayed on paper tubes while the water bottles were merchandised on green shelves.
Starting this fall and going through the holiday season, the brand's in-store expansion will continue with Scheels and Nordstrom rolling out some of L.L. Bean's signature product lines.
Sources include:
Businessinsider.com