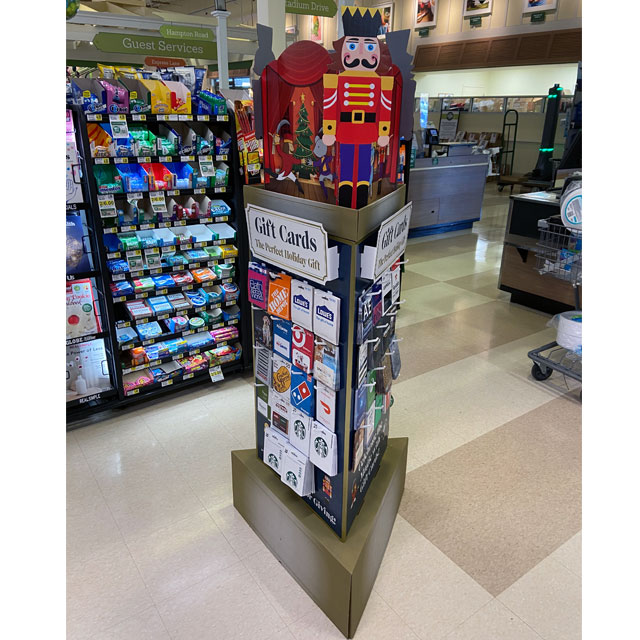 Nutcracker-Themed Holiday Gift Card Display
Looking for a present for that hard-to-buy person? This gift card display might just be the ticket. The festive Nutcracker-themed floor display featured a wide variety of gift card options from major retailers such as Home Depot, Starbucks, Dominos…..just to name a few.
Other than its unique shape, the highlight of this display was the Nutcracker scenes featured on all three sides of the riser. The gold color printed on the base and riser tray were tied together nicely with the gold vertical stripe used on the corners of the gift card panels. If this display doesn't drum up holiday sales, it will definitely get shoppers to look twice to see who's naughty or nice on their holiday gift list!
If you want to view more gift card displays, visit our image gallery. Once there, type the words gift card displays into the search box to produce the results.
Related
Celebrate Your Heroes Floor Display