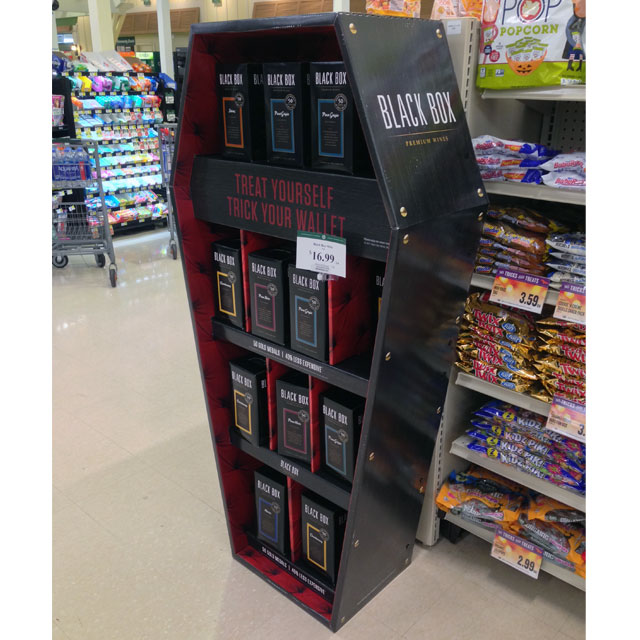 Peachtree Packaging & Display was recently recognized in a leading industry design competition, the Path to Purchase Institute's 2020 Design of the Times awards. For more than 25 years, the Design of the Times has honored consumer product marketers, agencies and point or purchase (POP) design firms for their most unique and effective in-store marketing executions.
Peachtree Packaging's Black Box Coffin wine POP retail display, designed for Black Box Wines, was named a finalist in the…………
If you want to view more wine displays, visit our image gallery. Once there, you can choose the PRODUCT CHANNEL button to select the wine category or you can type the words wine displays into the keyword search box to view the results.
Sources include
prweb.com