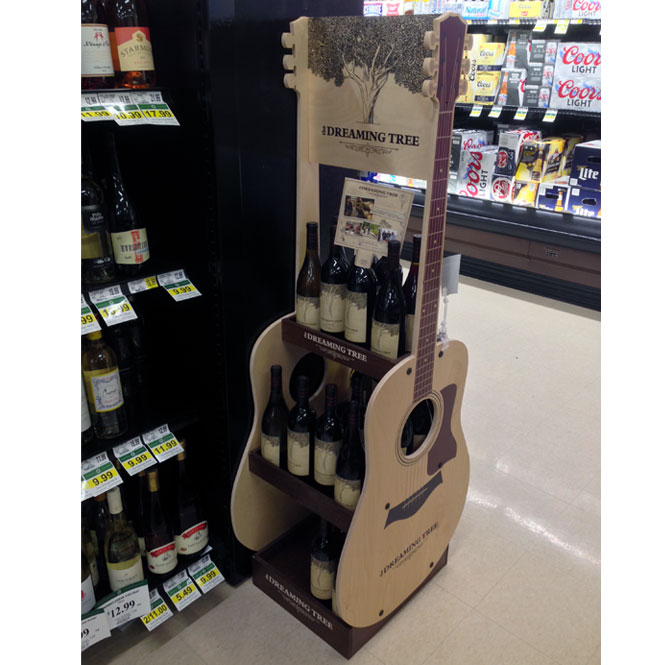 An Unexpected Pairing
Many entertainers have lent their names to create their own uniquely branded wine….the likes of the Rolling Stones, KISS, the Grateful Dead, AC/DC and Madonna…..just to name a few. Not too long ago, another top performer decided to toss his 'wine hat in the ring. American singer-songwriter, Dave Matthews teamed up with wine maker Steve Reeder a few years ago to develop some exceptional wine bottled under the "Dreaming Tree" label.
As avid environmentalists, The Dave Matthews Band has donated more than $8.5 million to charities via their Bama Works Fund. In addition, they continue their on-going collaboration with Reverb to green their tours and encourage change to their millions of fans.
Dave Matthews has carried over his 'green' initiatives and incorporated some sustainable elements into the Dreaming Tree line. The bottles are lightweight and manufactured with clean-burning natural gas…recyclable corks……and 100% recycled paper labels that are printed with black ink which reduces toxins and heavy metals usually associated with full color labels. The certified sustainable winery is operated using solar power as well.
In a Food & Wine article, Dave said,  "I have friends who are tiny winemakers and friends who are big ones. Some people feel like the two can't coexist, but this Dreaming Tree project I worked on in Sonoma with Simi Winery's Steve Reeder felt small while being big. I connected to Steve as someone who is passionate about his job and also really into music. He was deep in his element when blending, while all I could do was try the wine and say, 'It tastes good!'"
Combining the perfect balance of music and wine, The Dreaming Tree launched this very cool floor display to bring their products into the retail arena. Produced using mostly wood, the guitar-shaped wine display was designed to shop from two sides and can stock several bottles of wine. Two larger-than-life guitars support the sides and pay tribute to its musical founder, Dave Matthews.