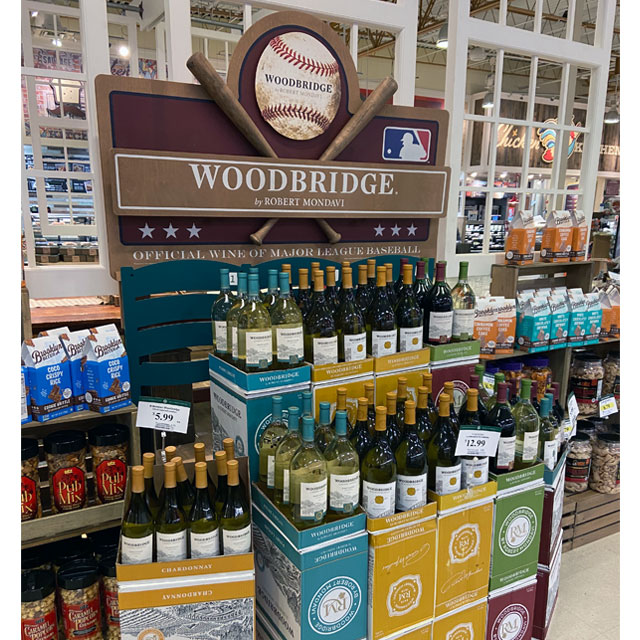 For over 40 years, Woodbridge Wines founder Robert Mondavi has been making quality wines for wine lovers around the world. This past March 2020, Woodbridge Wines inked a first-ever deal to become the official wine of MLB. The brand will promote their wines using its "From One For All" campaign to support ad spots during MLB games.
"Partnering with Woodbridge Wines, such a well-respected company and leader in its space, provides MLB and our millions of fans a variety of unique opportunities," said Noah Garden, MLB Executive Vice President, Business & Sales. "We look forward to working with the Woodbridge team on the development and execution of a range of engaging marketing activations throughout our partnership."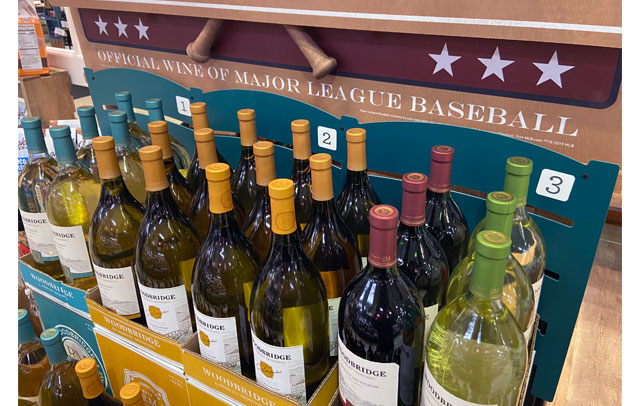 At retail locations nationwide, Woodbridge Wines launched baseball-themed in-store merchandisers like the stacker display shown above. In addition, a national consumer sweepstakes offering a chance to win an unforgettable baseball experience and a new line of specialty baseball-themed wine cocktails were also part of their marketing mix.
Don't you just love the three baseball seats behind the cases of wine? Almost looks like the top tier of wine bottles are baseball fans sitting in their seats waiting for the game to start!
Related
Robert Mondavi Barrel Aged Floor Display
Robert Mondavi Wines Floor Display
Sources include:
Globalnewswire.com