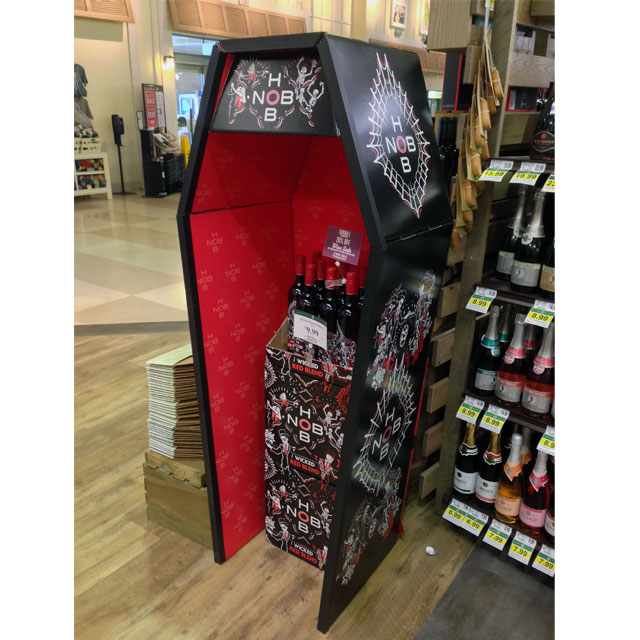 Already dressed for the occasion with sugar skull label, HobNob has released its delicious seasonal blend just in time for Halloween. Devilishly good, Wicked Red is a fruity blend of Grenache, bold Cabernet Sauvignon, spicy Shiraz and delicate Pinot Noir.
This is the fifth straight year HobNob has created a special limited-edition blend, which they are promoting in scary fashion at-retail. We found the brand at a local supermarket using this display-in-a-display to scare up sales in the wine section.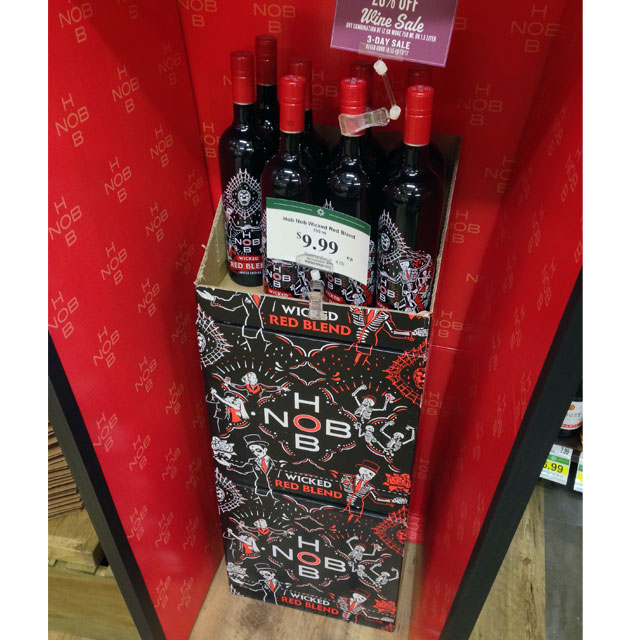 Let's have a look – The product merchandiser inside the coffin is a simple, cut case-style display with really nice graphics. Surrounding the internal display, a very large and impressive coffin keeps the contents secret until revealed upon closer inspection. Brand assets and Halloween colors add lots of visual appeal to both units.
In addition to the links below, you can visit the gallery to view more wine-related displays. Type wine displays into the keyword search box once you land in the gallery.
Related
Dreaming Tree Guitar And Stool Display