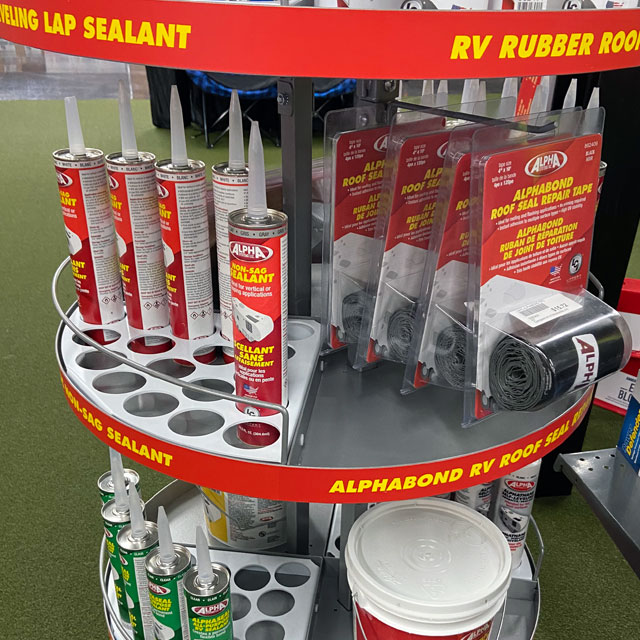 How does Alpha Systems serve the RV Industry?
This is our roots. For over 35 years Alpha has been a staple in supplying RV OEMs, dealers and retail customers with quality products. We began by manufacturing and distributing construction products and accessories for the RV, marine and manufactured housing industries. Today in the 2020's, Alpha Systems continues to bolster its competitive edge through product quality and innovation.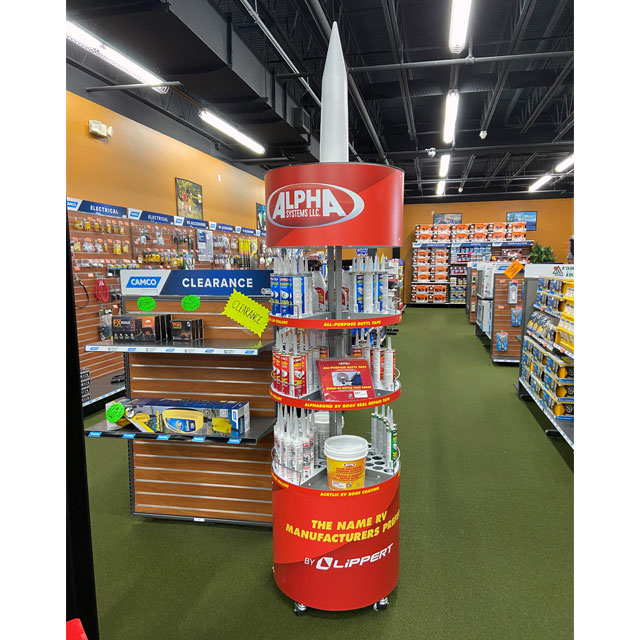 A recent example of Alpha Systems marketing and product innovation was spotted at an RV dealership with this fantastic floor display. Designed to resemble a huge tube of caulk, this very sturdy display merchandised a wide variety of the company's best-selling RV products such as sealants, tapes and coatings.
The main structure consisted of square tubing and sheet metal which were wrapped in printed plastic and pinned together with fasteners. The three shelves were divided into four pie-shaped compartments with 2 sections being dedicated to sealants. In addition to providing a commanding presence at the dealership, the display was outfitted with casters which offered merchandising mobility on the sales floor.
Sources include:
Alpha Systems