Earlier this month, GSK Consumer Healthcare announced the nationwide launch of their new over-the-counter allergy relief treatment FLONASE® Sensimist™.
Sensimist joins FLONASE® Allergy Relief and Children's FLONASE® Allergy Relief in the FLONASE product family, offering a variety of comfortable spray experiences.
New FLONASE Sensimist's benefits include:
Scent-free
Alcohol-free
Little or no drip
Less invasive with the shortest nozzle
Delivers consistent dosing each time with 24hr relief
Unique MistPro™ technology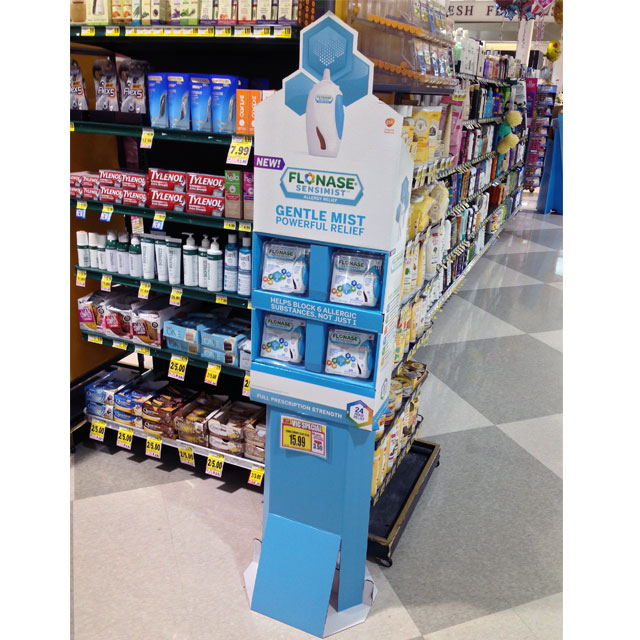 Senior Brand Manager, Jennifer Nadelson, recently said,"GSK Consumer Healthcare has a strong heritage in discovering and developing respiratory products to meet patient needs worldwide. With FLONASE Sensimist, we're proud to offer allergy sufferers an additional product option providing more complete symptom relief in a new, unique, user-friendly device."
In addition to the floor stand display shown above, the brand rolled out several POP merchandisers to support the campaign. Several of the structures were the same ones used for the initial Flonase launch. Check out a few more launch displays below.
FLONASE Sensimist is available online and at major retail stores nationwide.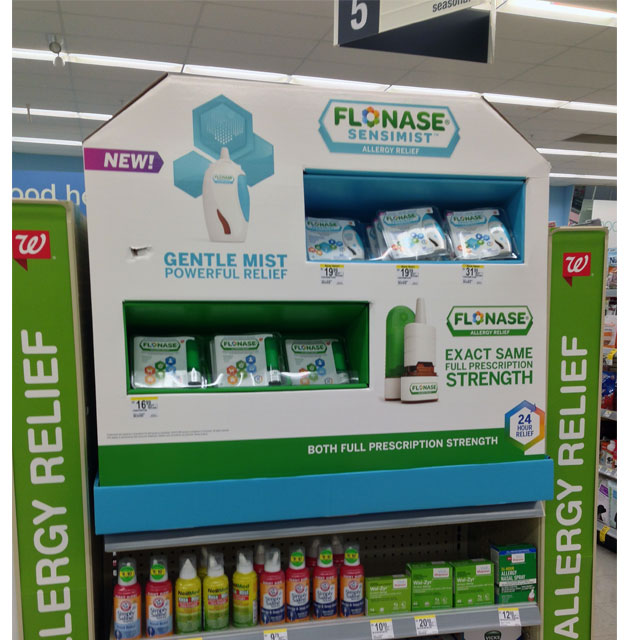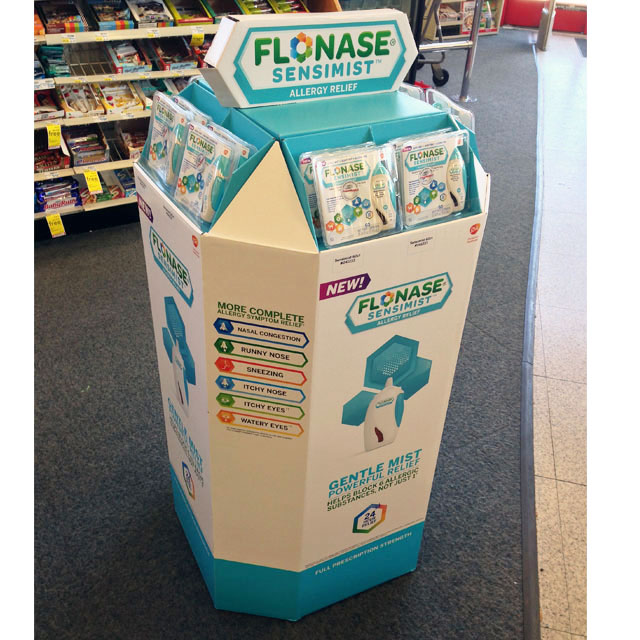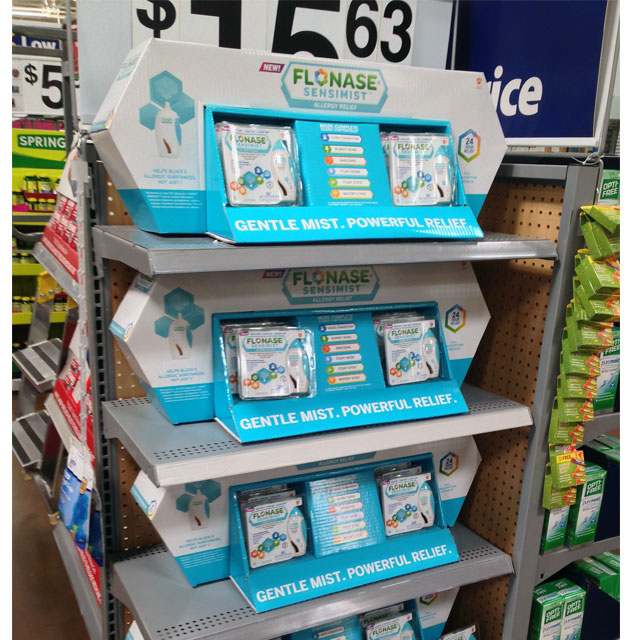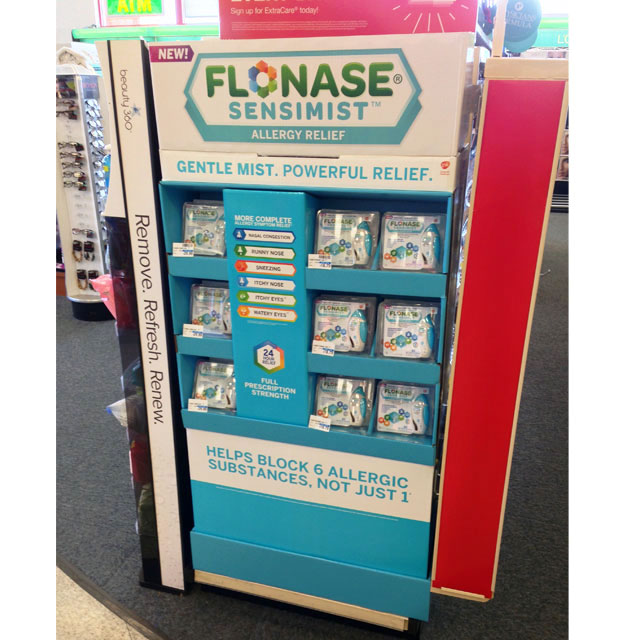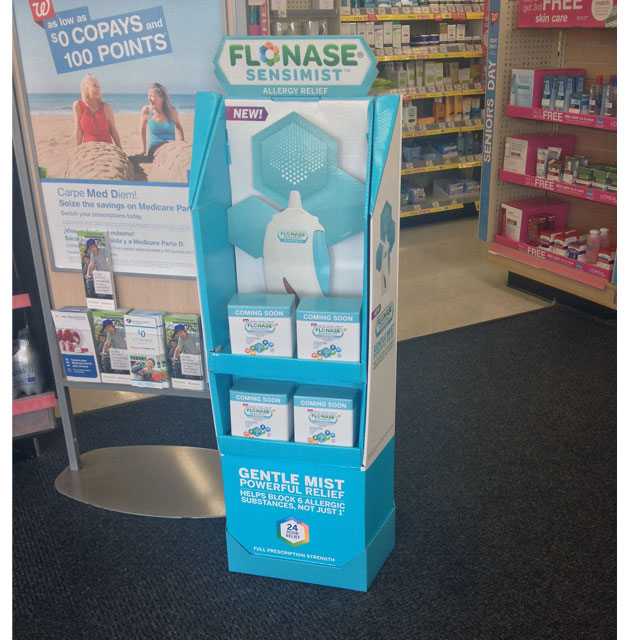 Related
Flonase Goes OTC With Enormous Marketing Campaign
GSK Launches Children's Flonase Line Extension
Flonase Outperforms Allergy Floor Display