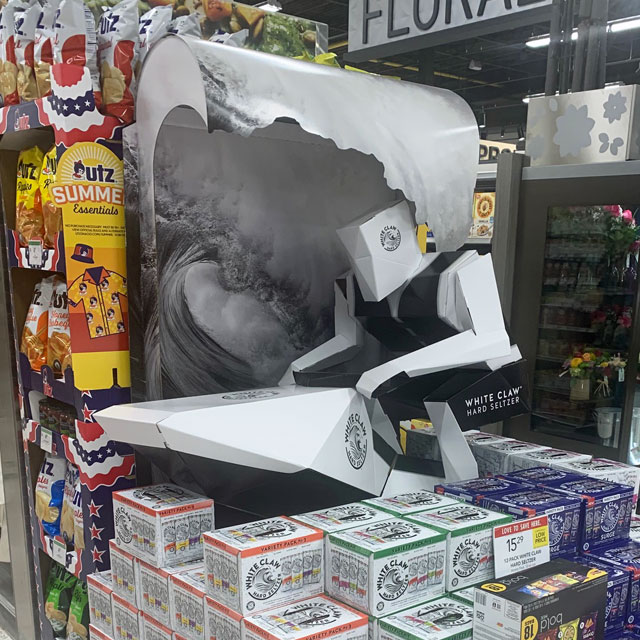 Win A Personal Watercraft And Trailer
After launching in 2016, White Claw has capitalized on being a top brand in the hard seltzer category and continues to reach new levels of popularity through product innovations and great marketing.
The company started out with four core flavors: Natural Lime, Raspberry, Ruby Grapefruit and Black Cherry. To maintain their position as the highest-selling hard seltzer on the market, the brand has launched several new flavors, including their White Claw Surf.
White Claw's in-store marketing is second to none. Analysts expect hard seltzer to become a $30 million market by 2025, with White Claw remaining the top seller. To ensure they stay on top, White Claw continues to elevate their retail marketing programs with creative giveaways such as their latest contest which offers shoppers a chance to win a personal watercraft and trailer valued at more than $10,000 dollars.
The jet ski display was designed to help merchandise several variety 12 packs including their new higher alcohol content Surge line. Visually, the display gives the impression of movement with the huge wave back drop and dimensional rider on the jet ski. This action-themed unit is similar to the surfer display that the brand launched a few years back.
Sources Include:
Tim Braun – Image