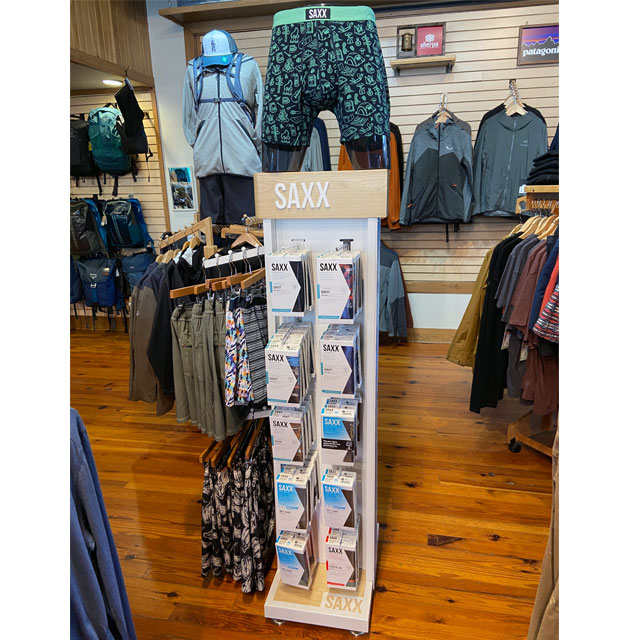 Obsessed With Your Comfort
SAXX, a premium underwear brand for men, has become one of the hottest products in the men's underwear category thanks to its patented Ballpark Pouch and their obsession with the comfort of your manhood.
Every pair of SAXX comes equipped with our patented BallPark Pouch technology. Designed to reduce friction, this hammock-shaped pouch holds everything in place.

Constructed to accommodate the male anatomy, the BallPark Pouch allows for natural support and movement. Thanks to breathable mesh panels and no exposed stitching, this piece of internal tech provides the separation and space guys need to go about their day distraction-free.
From boxers to briefs, SAXX is encouraging guys to cash in their tighty whities for one of the many styles of underwear the company has to offer. To help 'support' their in-store marketing initiatives, the company rolled out this two-sided floor display which we spotted at a boutique sporting goods store. With the exception of their logo, the display uses minimal branding. The hero on top was the underwear mannequin which featured a pair of their popular britches.
Sources include:
SAXX