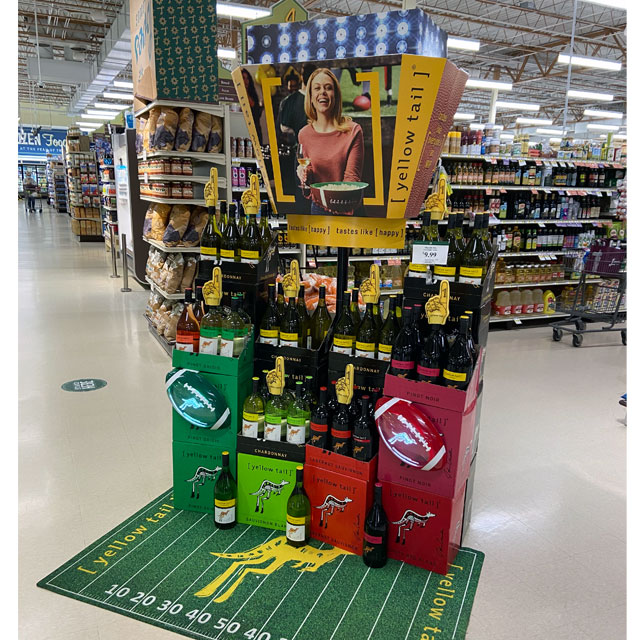 In addition to the football game, the Super Bowl is also known for its creative but expensive commercials, with a 30-second spot on CBS running about $5.6 million in 2021. Several brands will be making their game day advertising debut, while others will be repeat advertisers promoting a whole new look or message amid the pandemic.
Yellow Tail Wine, a family-owned winery in the small country town of Yenda, Australia, won't be running any high-priced ads this year but are making up for it with several in-store promotions, like this spectacular stacker display.
This display has it all. Check out some of the great promotional elements that help make this display a world-class execution.
Printed football field floor graphic
Two illuminated footballs mounted to the cases of wine
Foam fingers bottle toppers
Dimensional pole topper signage with flasher lights
If you get a chance to check out this display at-retail, you will be equally impressed with the level of detail that all of these components provide for this campaign.
More Wine Displays
Coravin Savor The Glass Display
Dreaming Tree Hanging Placard Floor Display
14 Hands Vineyards Barrel Display