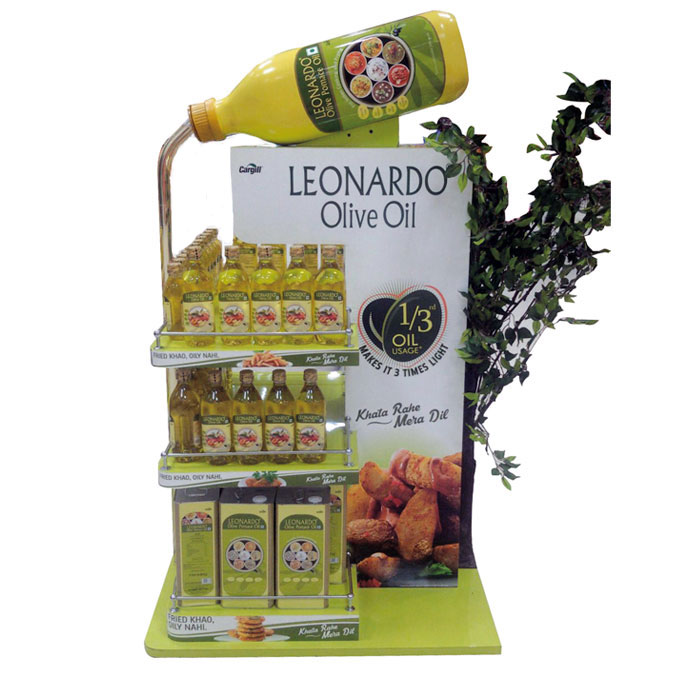 Leonardo Olive Oil Offers Shoppers A Healthy Drizzle
Leonardo Olive Oil (Cargill India) has been producing quality cooking oil with a unique Southern Italian taste since 1890. The brand recently rolled out an eye-catching floor display across various hyperstores and supermarkets to dispel the myth that olive oil is not suitable for Indian cooking. The display merchandised products from three shelves which were accessible from both sides of the shopping aisle. Vivid food-related graphics and product benefit call-outs were supported by a dimensional Leonardo bottle with a stream of oil pouring out of it.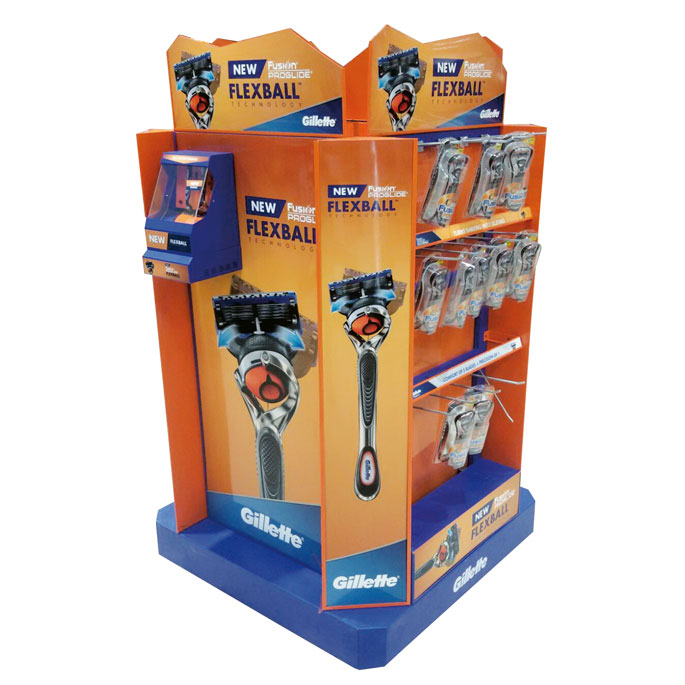 Gillette's Flexball Technology Hits Retail Aisles In India
Gillette recently rolled out this attractive floor display across the country to promote their new line of Fusion Proglide with Flexball Technology razors. Placed in the men's grooming section of modern trade outlets, the display utilized a motion sensor diorama showing how the new razor flexes with facial curves.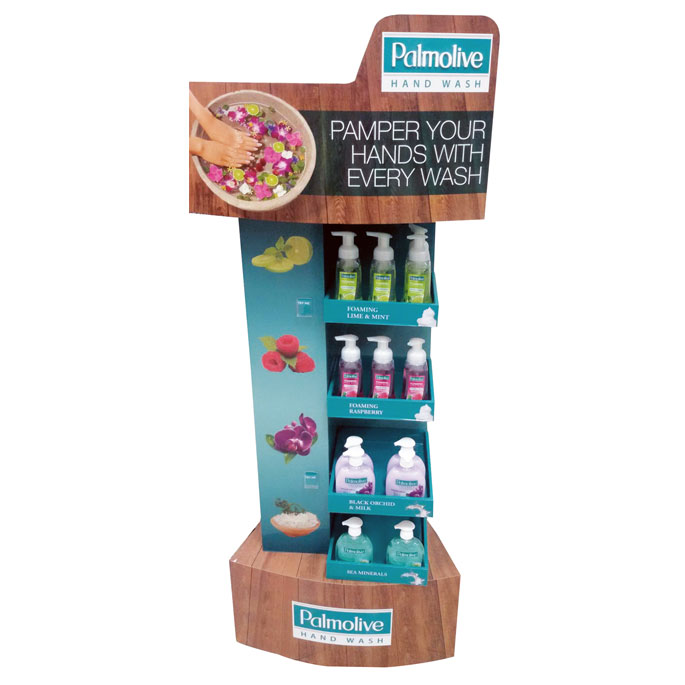 Palmolive Floor Display Offers Softer Hands
Palmolive launched this innovative floor display to promote their line of Palmolive Hand Wash products to shoppers across MT outlets. Wood grain patterns on the base and header serve as a nice graphic element to showcase the 4 variants (Foaming Lime & Mint, Foaming Raspberry, Black Orchid & Milk and Sea Minerals) housed between them. In addition to the 'pampered hands' image on the riser, icon brand messaging was employed next to each of the product shelves.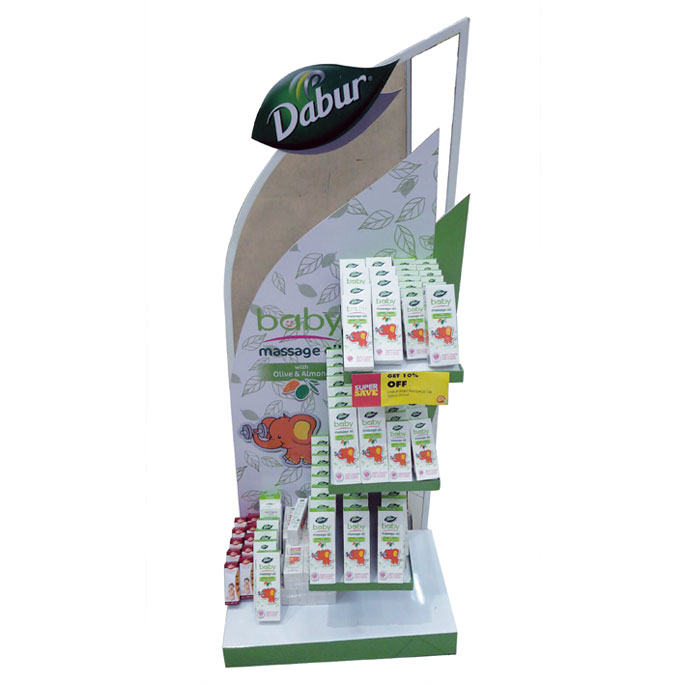 Dabur Massages In Store Promotion With POP Floor Display
To promote Dabur Baby Massage Oil with Olive and Almond, the brand rolled out this leaf-shaped floor display. Playing off the shape of the logo, the leaf element rests above the product which is displayed on stair-stepped shelves. Dabur's massaging oil promotes strong bones which was conveyed via the weight-lifting, baby elephant graphic.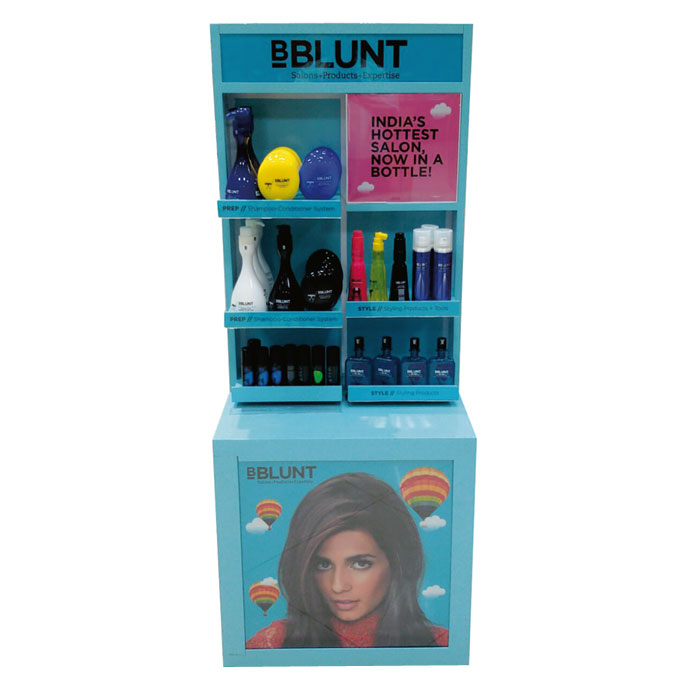 BBlunt Showcases Salon in a Bottle
BBlunt, a premier salon and hairdressing brand, recently launched their in-store campaign in MT outlets across the country using these blue, hutch-style floor displays. The main marketing message, 'India's Hottest Salon, Now in a Bottle!', was featured on a hot pink graphic panel just below the header. A large image on the base focused on the targeted demographic who shopped the variants which were neatly housed in blue product compartments.