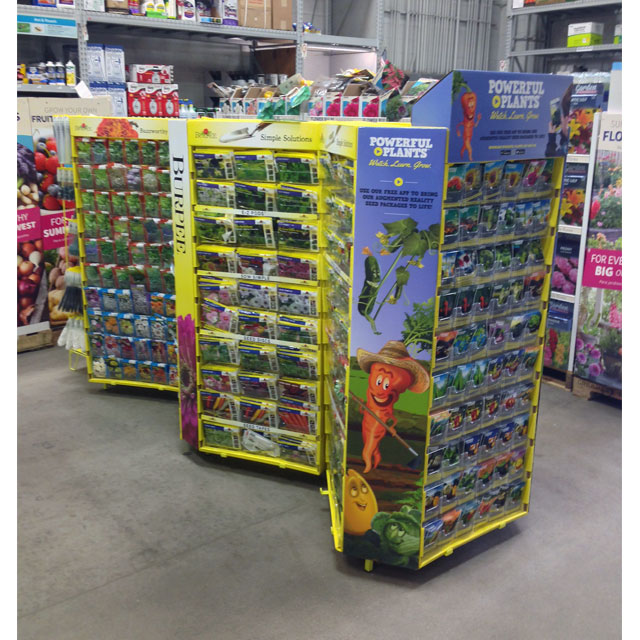 Spring has sprung and it's time to start planting backyard gardens. Burpee is helping green thumbs dig into the gardening season with this massive seed display which was spotted at a Lowes Home Improvement store.
In addition to this island display, the spring promotion was also supported by an augmented reality experience called Powerful Plants. The AR app offers a fun new way to learn about growing and cooking plants using a cast of characters that tell different stories about your favorite vegetable or flower.
Scroll through the images below to get a better appreciation for the display's construction.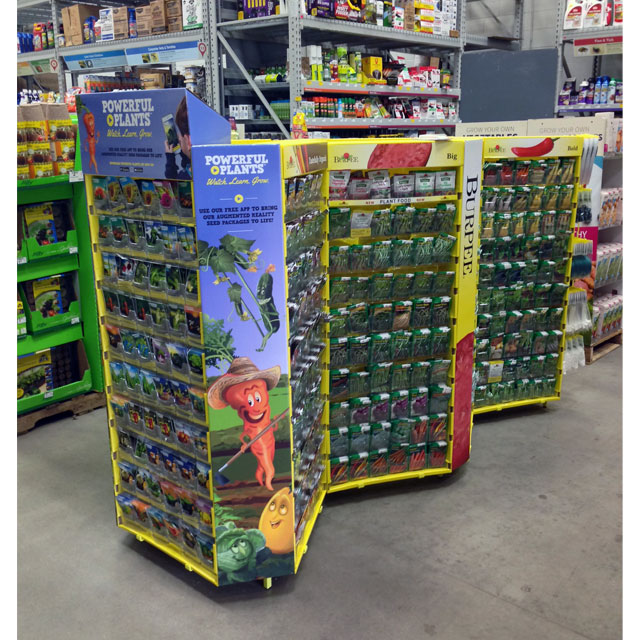 The zigzag pattern of the trays created intimate shopping experiences as each section was dedicated to a specific group of vegetable or flower seeds.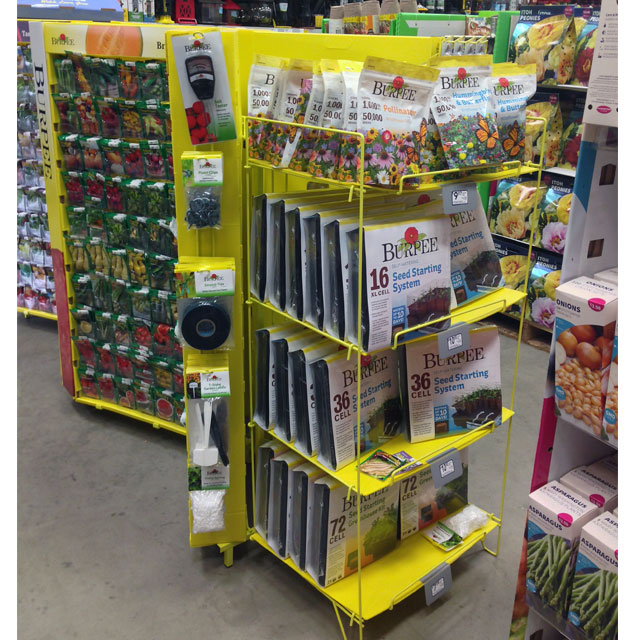 One end of the display showcased seed starting kits.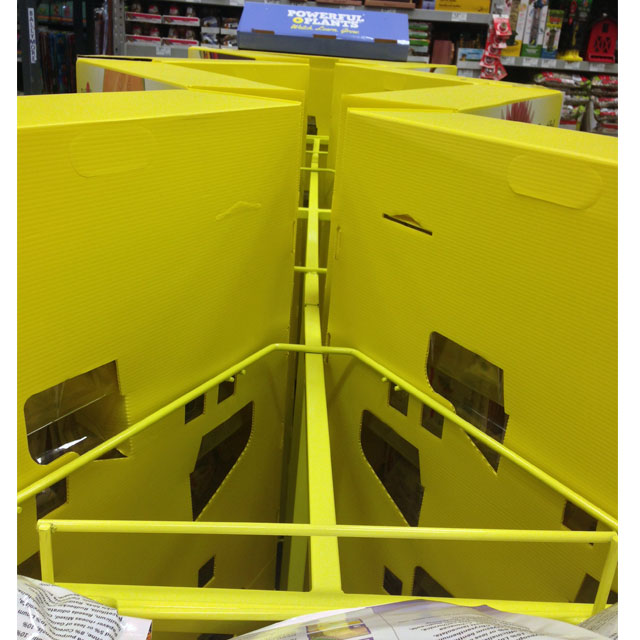 Good shot of the inner support structure that holds all of the plastic corrugate hanging product trays.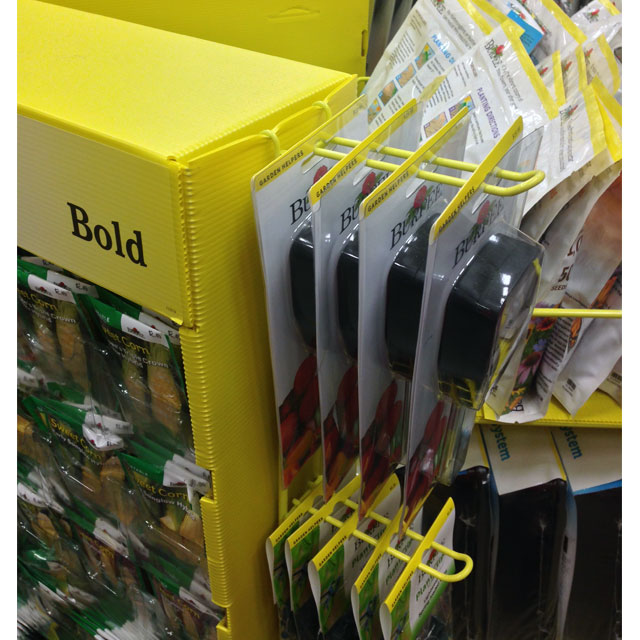 Additional products were merchandised using these cascading wire hook panels.
Close-up shot of the plastic pushers that kept the product compartments full-looking.