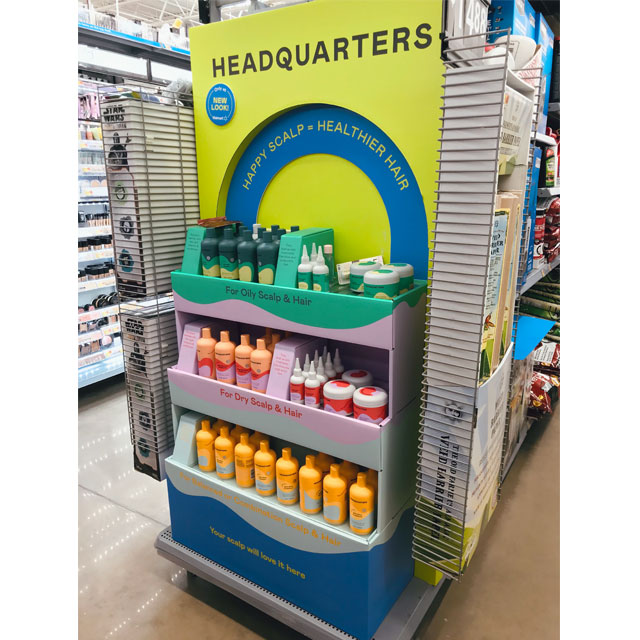 Your Hair Is A Microcosm Of Who You Are
Sales of high-end hair products grew over 30 percent in 2021 as more and more brands respond to customer demand for hair repair treatment products. One of those brands is Headquarters.
Available exclusively at Walmart, Headquarters provides a wide range of products that prioritize scalp health. Their root-obsessed hair care routines are curated for your needs and are free from harsh ingredients like sulfates and silicones, cruelty-free, and safe for color-treated hair.
Let's face it: few things have the power to change the way you see yourself like your hair. Your hair is a microcosm of who you are, reflecting your identity, your personal style, even your mood. No one else's hair is quite the same, and no one else's relationship to their hair is quite the same either: it's uniquely yours.
To help promote the brand through Walmart's distribution channels, Headquarters rolled out this vibrant end cap display. The unit consisted of color-coded shelves that merchandised three of the brand's hair care systems. A huge, dimensional header highlighted the brand logo and tagline.
Sources include:
Headquarters