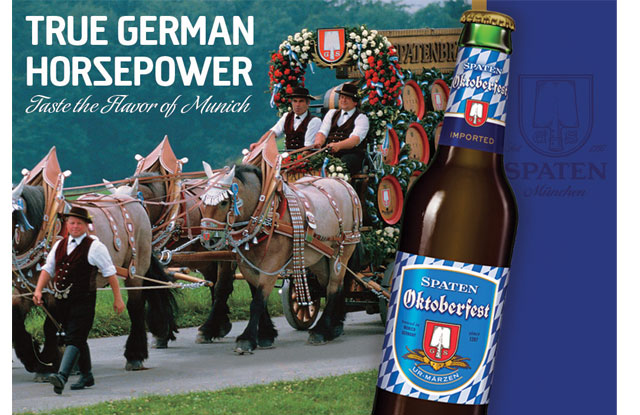 For more than a century, Spaten has championed the title as the world's first Oktoberfest beer. As a leading exporter of German beer, Spaten's deep-rooted history in the tradition of Oktoberfest is second to none.
History – In 1950 Thomas Wimmer, Munich's highly popular Lord Mayor, founded a ceremony that has become a worldwide media event: each year the mayor of Munich personally taps the first keg of Spaten beer in the Schottenhamel beer tent to open the Oktoberfest, crowing the deed with the jubilant cry of 'O'zapft is!' ('It's tapped!'). Incidentally, the skill that the mayor develops over the years, and the number of hammer-blows he has to use, play a large role in his prestige among the Munich townspeople….as noted on Spaten's website.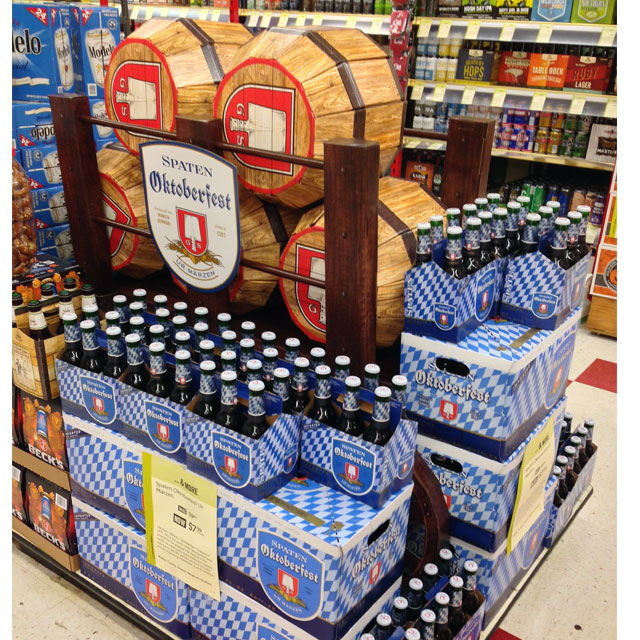 Soon the spirit of Oktoberfest will be flowing from taps around the world. Making their way into retail for this year's Oktoberfest, Spaten rolled out the barrels with this case stacker display. Competing in an already saturated craft beer market is one thing but add to it all of the seasonal autumn releases and even the most astute beer aficionado has trouble making a choice.
Produced using all corrugate, this authentic-looking representation of German beer heritage was well executed. The centerpiece of the display are five wood – almost full-sized-  beer barrels. The faux wood fence posts connected via litho poles, added nicely to the overall theme and helped distinguish Spaten from their competition.
Related
Samuel Adams Octobberfest End Cap
Heineken 5 Liter Floor Display
Guinness 1759 Stacker Floor Display