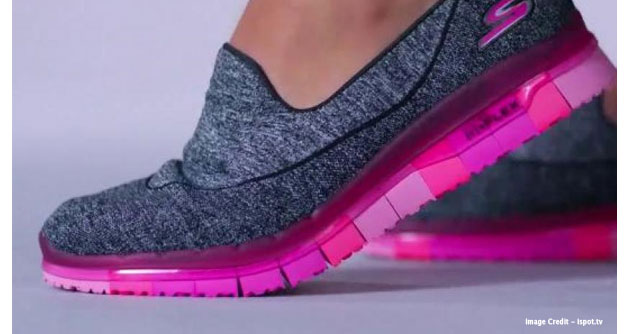 Known for trendy and stylish footwear innovations, Skechers is an American lifestyle and performance footwear company headquartered in Manhattan Beach, California. Founded in 1992, the company is the second largest athletic footwear brand, earning more than $3 billion in revenues last year.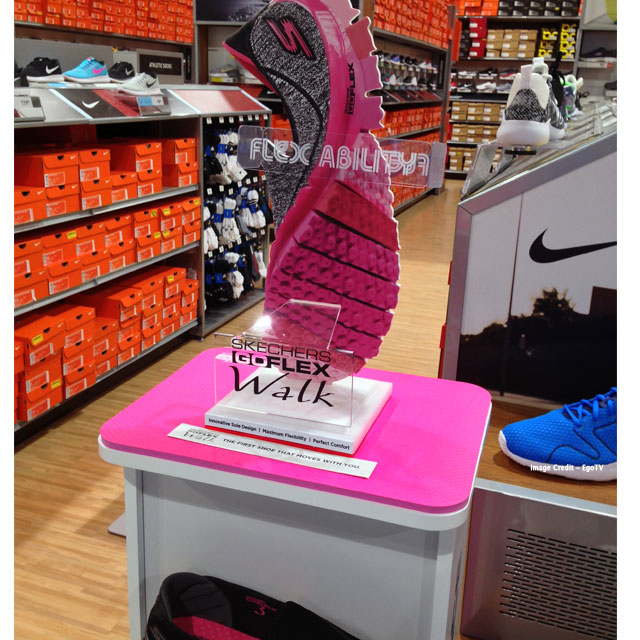 Skechers product lines are split into two distinct footwear categories, a lifestyle division and a performance division. In this update, we will be discussing the brands latest breakthrough, Skechers GO Flex Walk, which falls under their performance group.
The Go Flex is an articulated, segmented shoe that is designed to move with you. As you walk, the lightweight shoes flex and bend along with your feet, providing a comfy, yet supportive experience. In an effort to effectively communicate all of the Go Flex's features, the brand hit major footwear and sporting goods retailers with a sleek and innovative floor display.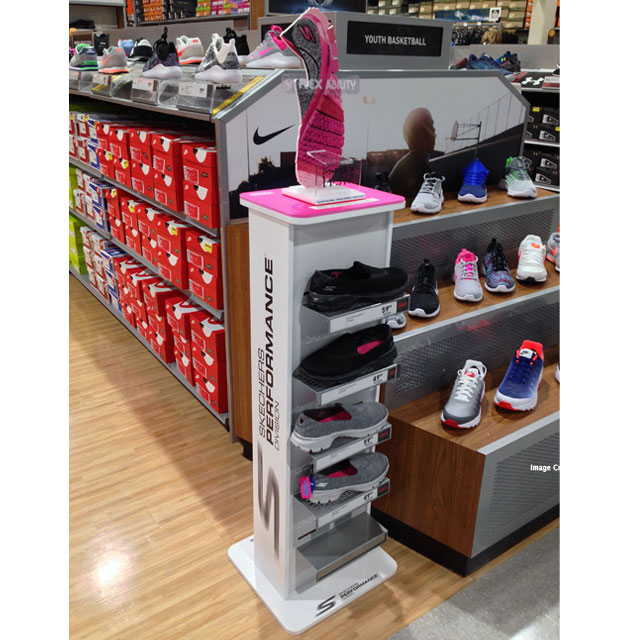 The pedestal-style floor display embodies all of the elements that represent the GO Flex Walk shoe. Starting at the top, a die cut, plastic image shows off the unique flexibility the shoe offers. The twisted shape further demonstrates the 'lego'like' segmented soles which bend as you walk. Below the shoe image, an interactive, pink mat revealed the brands Goga Mat technology which provides the cushioning that offers comfort under the foot. Shoppers were able to touch and feel the mat to better appreciate this impact absorbing material.
The lower portion of the display showcased 5 shoes which were perched on metal shelves that were slotted into the laminated wood center section. The square base provided stability and additional branding space. Keeping in the spirit of innovative footwear designs, check out the Adidas Springblade and Energy Boost displays.
Related
Skechers Shape-Ups Floor Stand
Skechers Comfort Included End Cap Display