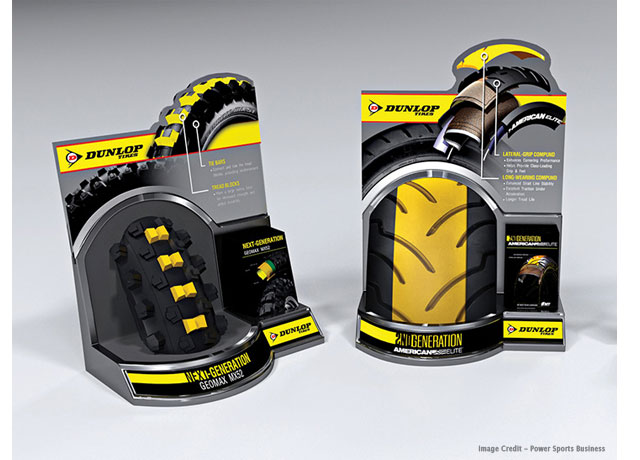 More than 2,000 dealers have joined since February launch
Coming from the auto service industry, Rob Montasser was familiar with how much car drivers care about their tire brand — very little.
Now, in his new role as director of sales for Dunlop Motorcycle Tires, it's been a whole new view on tires that Montasser has seen from bike consumers.
"People actually care about the tires that are on their bike," Montasser said.
And dealers interested in capitalizing on that brand passion are coming in droves to the new Dunlop Pro Dealer program. The innovative program has been met with overwhelming success since its February launch. More than 2,000 dealers have committed to become Pro Dunlop dealers. The first 500 dealers to sign up received a branded tire rack. The requirement is for dealers to maintain a minimum of 30 Dunlop motorcycle tires.