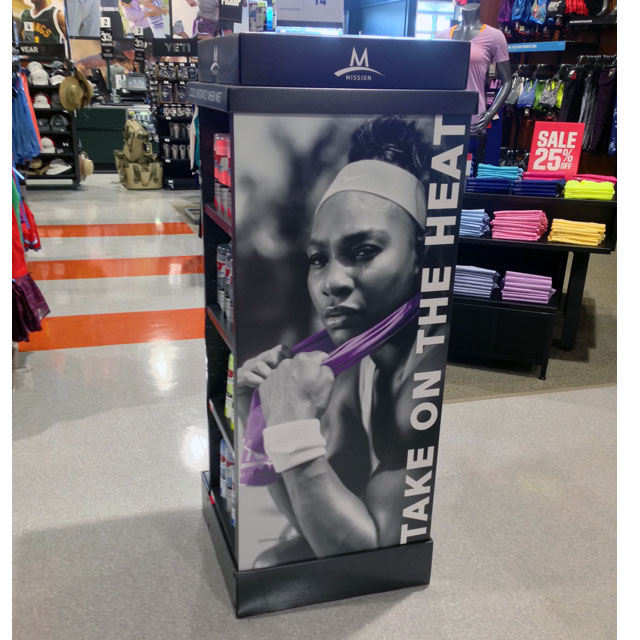 Launched in 2009 by a group of world class athletes including Serena Williams, Dwyane Wade, Drew Brees, Carli Lloyd, David Villa and others, MISSION has become the category leader in thermoregulating innovations.
The company builds innovative technology into the fabrics of their products to control temperature, maximizing athletic performance and recovery. First unveiled in 2012, the brands patented EnduraCool towels which are designed to be soaked with water, wrung out, and snapped in the air to activate the cooling properties, have become the gold standard for top athletes around the world.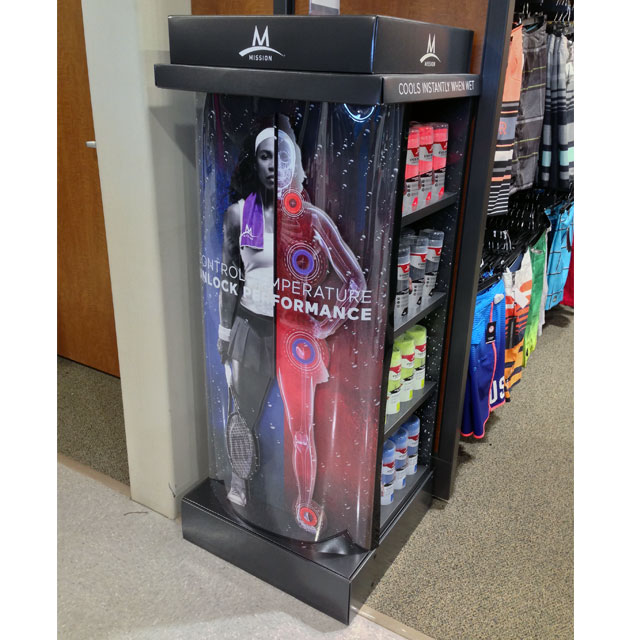 Last month, MISSION Co-Founder and Tennis Champion Serena Williams challenged Dude Perfect  in a Trick Shot Video to Kick off MISSION's National Heat Safety Awareness Week. In the video, Serena knocks a MISSION EnduraCool Towel bottle off the head of one of the Dudes.
On a much larger scale, the brand recently announced an exclusive partnership with 37.5 who were selected to help power the new, exclusive MISSION VaporActive collection which will employ an even smarter dry-to-cool technology.
MISSION is also hitting sporting goods retailers with off-shelf promotions like the floor display shown above. Taking on an almost permanent look and feel, the display merchandised several variants of EnduraCool Towels on two sides, while the opposing sides were dedicated to graphic messaging. Featuring images of Serena Williams, one of the graphic panels emphasized the technical aspect of the towels with a split image of the tennis star highlighting areas on the body where the brands cooling gear is used. A curved piece of plastic in front of Serena provided a high-end, dramatic presentation along with all of the cooling bubbles printed behind her and in the product compartments.
Related
Mission Enduracool Floor Display
Mission Enduracool Permanent Floor Stand
Mission Court Grip Counter Display