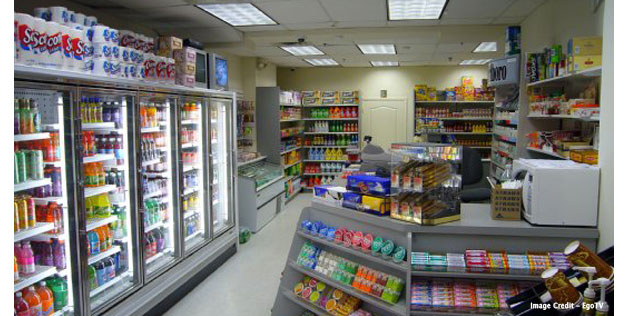 Although it may seem unconventional for a convenience store to take floor space away from a traditional gondola area, shifting the focus to higher-margin foodservice items turned out to be the right choice for Tennessee-based Git 'N Go Market Stores.
The retailer recently remodeled its four Tennessee stores, creating space in high-traffic areas for foodservice items and fountain beverages. "We repositioned the grab-and-go area by the front door to better highlight our fresh food offerings," said William Baine, CEO of Git 'N Go. "The results have been positive."
Convenience retailers are enhancing in-store displays and updating planograms to better take advantage of rising in-store sales opportunities. At the recent National Association of Convenience Stores (NACS) State of the Industry Summit, studies showed that inside sales in convenience stores grew 5.8% in 2015 to $226 billion, representing close to 40% of total convenience store sales. This was up from 29% in 2013.
Foodservice remains one of the most profitable categories in this segment, with 56% average margins. Data presented at the NACS State of the Industry Summit is preliminary and derived from company submissions as of March 31.