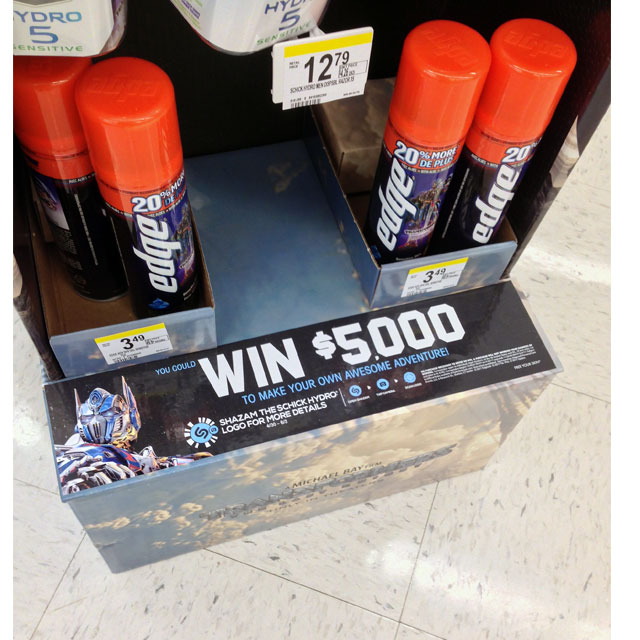 Edgewell recently launched a sweepstakes with Walgreens to promote their Schick Hydro 5 razor and Edge shaving gel products. The contest also supported the new 'Transformers: The Last Knight' movie sequel which is scheduled to be released June 21, 2017.
The sweepstakes will award one lucky grand prize winner a check for $5000.00. Contestants can enter using social media sites or by visiting the Schick Hydrobot website's online registration form. In addition to those options, the copy on the lower portion of the base provided details on how to scan the Schick Hydro logo using the Shazam app to enter and win.
According to Edgewell Merchandising & Display Manager, Natalie Paniccia Mallone, "This display was a big win for schick. We secured 2 months of display support May-June in 5000 Walgreens stores. Huge promo with a Shazam shopper program too."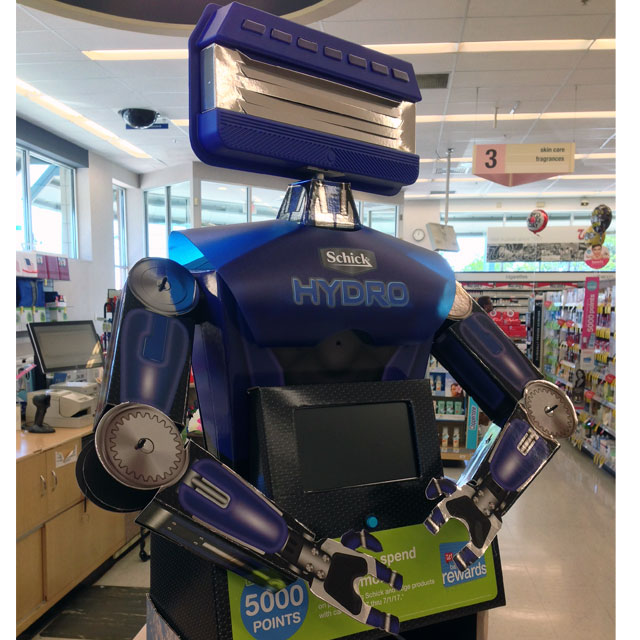 The brand rolled out this engaging floor display to promote their shaving products and the movie. The upper portion was designed using several different substrates to create the 'hydrobot riser'. Upon closer inspection, we discovered that the neck, shoulder and both elbows were connected using fasteners which enabled them to be adjusted by the retailer. Nice bit of engineering for sure. A video monitor was housed just above the Walgreens rewards points graphic. Large graphic panels on the sides of the base completed the transformation!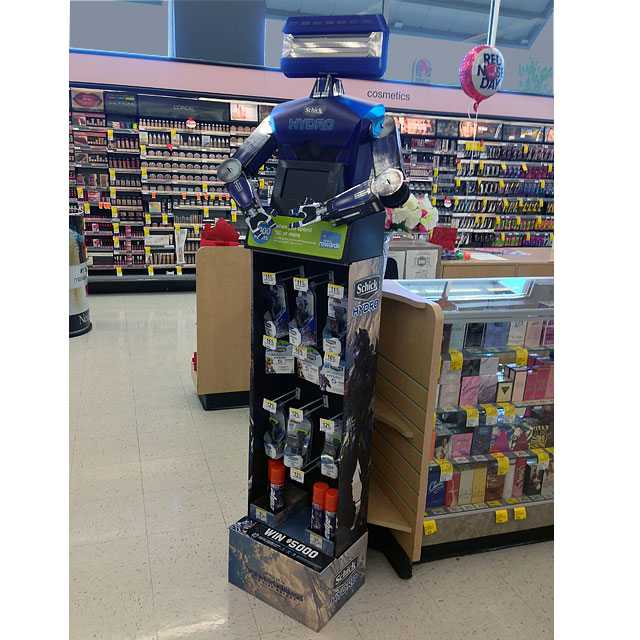 Related
New Schick Hydro Display Creates Shaving Experience For Men