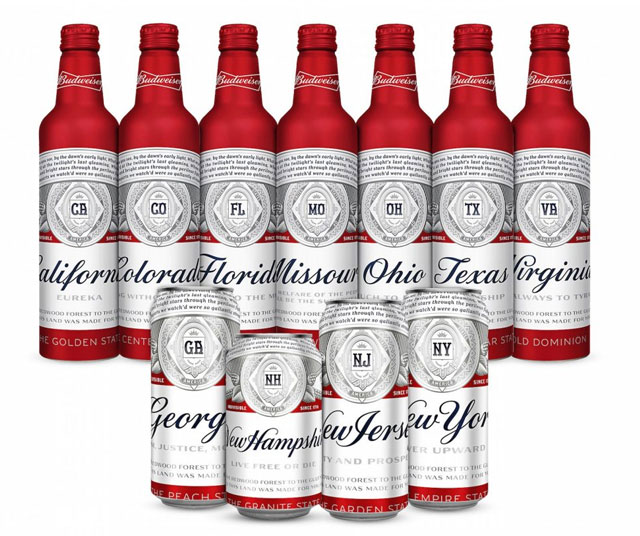 Budweiser is out with another on-packaging promotion.
Today, the Anheuser-Busch brand is unveiling 11 versions of cans and bottles, each bearing the name of a state with a Budweiser brewery (or in California's case, two breweries) in place of the Budweiser logo.
The promotion, part of Bud's "Proudly Brewed Across America" campaign, follows the reintroduction of its popular "America" can for the second consecutive summer. That effort is backed by ads featuring country music star Thomas Rhett (Bud is sponsoring his current tour) and user-generated content. Bud has been offering various patriotic packaging themes each summer since 2011.
Related
Make The Right Picks Floor Graphic
Budweiser Beer Cart Stacker Floor Display
Budweiser Vertical Can Floor Display